Features
Overview
Contents
No user training. Operates like any phone. Optimized for use over our satellite network.
Crystal clear, low-latency communication using Ground Control's VoIP Phone Service.
While system includes 4 handsets, up to 90 handsets may be supported on a PRO basestation.
Handsets may transfer a call to another handset, or conference in another handset.
Handsets operate for 50 hours on standby, 6 hours total talking time (4 hour recharge).
Caller ID, Call Waiting, Call Holding, Call logs, Speed Dial, Call Transfer, Phone book.
Handset/Cradle pull-out shelf's use 1.5 RU of space.
Belt Clips for handsets with quick-release button.
All weather handsets operate up to 2 miles or 12 stories from the base station.
Base Station supports up to 4 separate phone lines with "local" numbers.
Incoming calls may ring one phone, or a group of phones (admin defined).
Handsets may communicate with each other independent of the base station.
Text Messaging, including texting local handsets.
Adjustable Ringer, Vibration, Silent mode.
Additional 9″ whip antennas extend range of handset phones.
Many other configurable options if needed. Please read the users' manual (below)
This 1.5 RU Rackmount phone solution may be added to any of our mobile satellite rackmount cases such as our Toughsat line of mobile dishes, as well as our fixed satellite systems. These long-range cordless phones are pre-activated, and pre-reconfigured with included VoIP equipment and phone service. The are fully operational when shipped, and there is nothing needed to configure other than turning the phones on.
Requires No Training – Use Like Any Phone – Local Phone Numbers
Press the "Talk" button on the Durafon Pro handset phone to hear a standard dial tone. Placing a call is as easy as entering the phone number. With the VoIP service from Ground Control, each phone can be issued a local phone number from most any location on the globe. Make and receive calls from anyone. All phones are registered and pre-tested over our satellite network before they ship. When the satellite dish is online, the phones are ready to use.
Phone Service Provided by Ground Control
Our VoIP phone service is optimized for our satellite network. Make and receive calls just as you would with any phone on any desk. The cost is $49.95 USD per month per phone line and includes 1000 free minutes (16.6 hours) each month, and then $0.04 cents per minute to any in-country phone number.
The Durafon solution may have 1, 2, 3 or 4 phone lines. A phone number may be dedicated to 1 handset (up to 4 handsets having their own number)…. OR, phones may be "party" configured to share 1 to 4 phone lines, where these numbers will ring all phones at once. A calling handset phone will pick up the first available unused phone line. You may have both "dedicated line" and "party" configurations on a single base station. Here is more information on VoIP Phone Service Over Satellite offered by Ground Control.
Connect Up To 2 Miles From Base
These phones are the highest powered cordless phones available in North America, extending range up to 2 miles from the base station. The connection penetrates 12 walls or 12 floors (stories), so the base station can be outside while you work inside. Each phone includes an additional 9″ whip antenna that helps extend existing range. Antennas are easily swapped with a quick-twist. The optional $250 high-gain base-station antenna extends the range up to 5 miles.
Highly Secure
The DuraFon Pro handset phones utilize Digital Spread Spectrum (DSS) with Frequency Hopping of 100 channels per second over 128 channels to maintain clarity and privacy. In addition, the base unit provides individual handset with one of over 65,000 random security codes to ensure that another system's handset is unable to link to another (non-related) base unit.
Long-Range Distances
The Durafons are the longest range cordless phones available for North America. While range may be slightly affected by environmental conditions, below are some advertised guidelines:
12 floors of building penetration
250,000 sq. ft. in a warehouse or retail store
3,000 acres on a farm or ranch.
TurnKey – Commissioned – Configured – Tested and Working
Ground Control tests each system to confirm proper operation before it leaves our doors. There is no user operation other than turning the handset phone on. The base station automatically activates when satellite dish is online. There is no training needed for using the phone service.
Industry Uses – Primary and Secondary Communication
Construction work site that needs phone connectivity
Utility Work site. Stay connected during power outages
First Responders expanding interoperability communication to any location
Emergency Staging Areas – keep all personnel connected
Media Events – connect all team members to each other and outside world
Exploratory expeditions
Mining
Oil & Gas
User Programmable PBX
While we configure the phones to your specifications, you may reconfigure them at any time for a new situation. Phones may have their own phone number, and/or a group of phones may share one or more phone numbers. Please read the User Manual below for a complete feature list of PBX integrated functions, or contact support@groundcontrol.com for configuration information.
Add Additional Phones
A single Durafon Pro base station can handle up to 90 handsets…and up to 6 base Durafon Pro base stations may be in close proximity to each other without interference. Ground Control can customize a solution to your exact requirement with any number of phones required. The number of shelves that can be placed in a standard vehicle installation is only limited to the available space on your own rack, or we can custom build one or more large cases to hold any number of systems. Please contact Ground Control to create a customized solution.
1.5 RU Rackmount Pull-Out Shelf Case Includes:
Durafon Pro Base Station – Supports up to 4 phone numbers / lines.
2 Cisco ATA VoIP Adapters (that support up to 4 phone lines).
4 cordless long-range phone handsets with 4 extra batteries.
(May have up to 90 handsets with Durafon Pro)
4 recharge cradles with extra battery recharge slot.
4 extended range 9″ whip antennas.
Optional High-Gain 5-Mile Antenna (Standard on T-100 Trailer Installations). $250
Optional 6RU Rackmount Case with shelf (if not purchasing with Toughsat). $295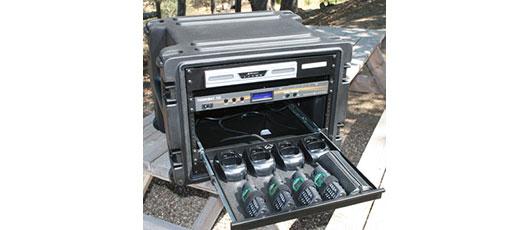 Long Range Cordless Phones
Up to 2 or 5 Mile Range – Plug-And-Play
This solution consists of a DuraFon Pro base station with 4 handset phones on 1RU rackmount shelf, capable of 4 individual phone lines to the PSTN (Public Switched Telephone Network) . Handset range from base station is up to two miles.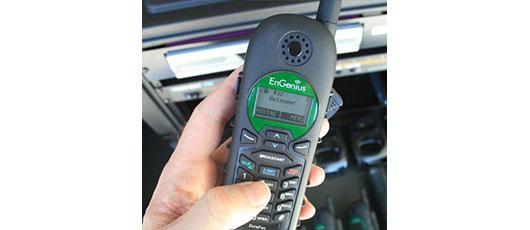 Long Range Cordless Phones
Satellite VoIP
Durable, long-range connectivity in any environment.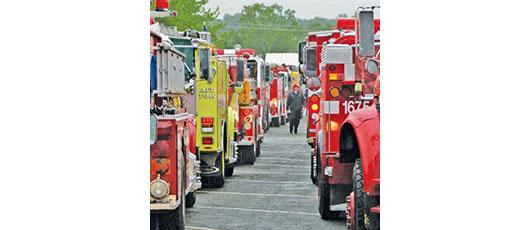 Long Range Cordless Phones
First Responders
Emergency personnel can communicate with each other, or with any phone number on the planet at any time, such as during a disaster. Public telephone networks cover the interoperability requirement for many agencies.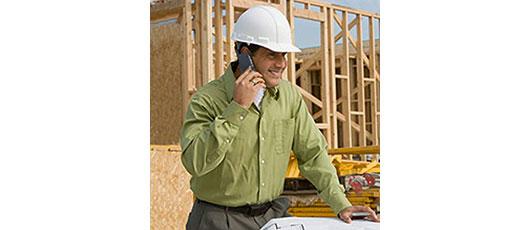 Long Range Cordless Phones
Construction
Construction locations that do not have cellphone service are easily serviced with these handset and our VoIP phone service.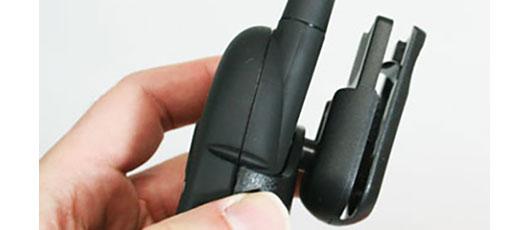 Long Range Cordless Phones
Handset Belt Clip
The handset belt clips have a quick-release button that keeps the phone from accidentally sliding off the belt clip.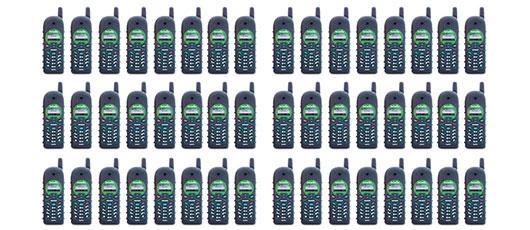 Long Range Cordless Phones
Up to 90 Phones with each Base Station
It is possible to use up to 90 phones with each "Pro" base station (note the Pro may support up to 4 individual phone lines). Please contact a Ground Control sales representative if you require more than 8 phones per rackmount case.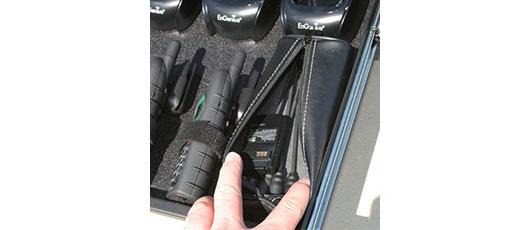 Long Range Cordless Phones
Antenna Bag
A zipping bag to holds extra handset batteries and the 9″ whip antennas, or anything else that needs to be stored.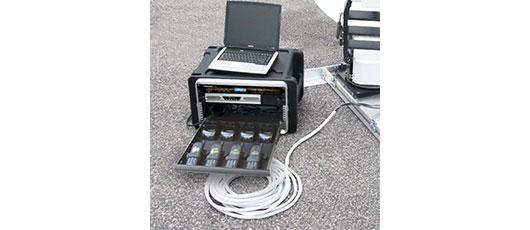 Long Range Cordless Phones
Easy to Transport
The long range phones are easily integrated with the Flyaway case. This is a 6RU rolling rackmount case. The 8 RU case size is default, and 10RU is available to add your equipment.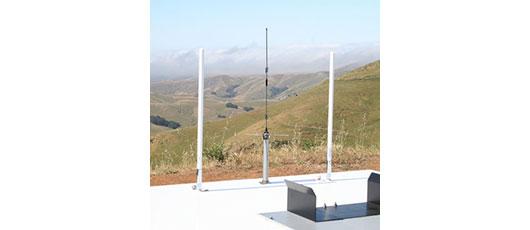 Toughsat T-100 Trailer
5 Mile Range Possible
The T-100 Trailer high-gain antenna extends range to 5 miles (center antenna). We also offer the high-gain antenna for standard vehicle (roof top) mobile VSAT installations as well.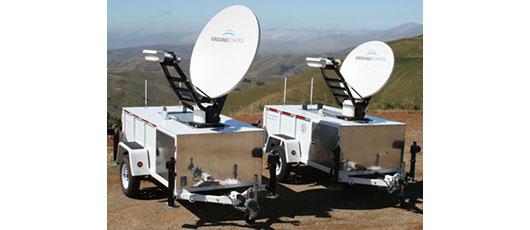 Toughsat T-100 Trailer
Popularly Paired with the T-100
The Toughsat T-100 Trailer is a popular solution to include the long range phones. This solution comes with the 5 mile extended range high-gain antenna.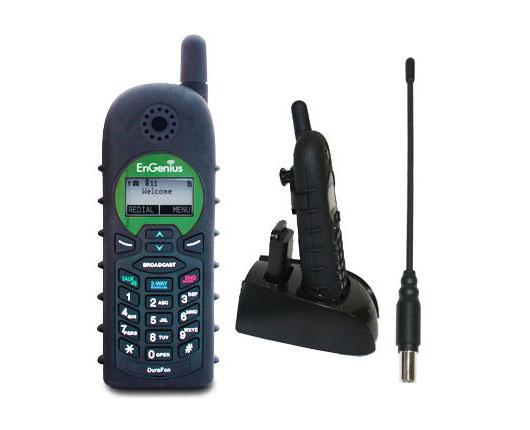 Long Range Cordless Phones
Most Powerful Cordless Phone in North America
The DuraFon Pro handset is the most powerful cordless phone in North America. The charging cradle has room to recharge the handset and an extra battery. The included 9″ whip antennas extends the range of the handset.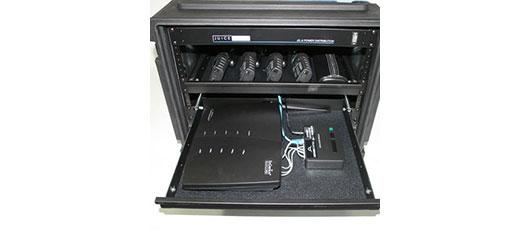 Long Range Cordless Phones
DuraFon Pro Base Station
The DuraFon Pro Base station and VoIP ATA that provides the phone service to the Durafon is also mounted on a pull-out shelf.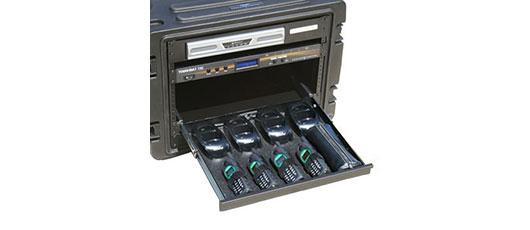 Long Range Cordless Phones
Standard Phone Rack
Our standard phone rack consists of 4 handset phones, and from 1, 2, 3 or 4 unique phone lines. Phones may be dedicated to a single phone line, or party share available phone lines with other handsets.
Long Range Cordless Phones
Wheeled Rackmount Case
Here the 1.5 RU rackmount phone shelf is installed on an 8RU Toughsat Flyaway Rackmount Case. These rackmount cases are on wheels and can be transported in the back of an SUV.
Get in touch
Ground Control has offices in the USA and UK, and combines the industry experience of not just Ground Control, but Rock Seven and Wireless Innovation, too. We're here to help recommend the best devices and connectivity for your telematics solution.