The Red Phone Network
By using the Ground Control satellite network, Red Phones are independent of any terrestrial network, so all Red Phones may call other Red Phones at all times. Red Phone service is a special off-grid VoIP phone service that can be used to call any other Red Phone user (no PSTN access) at no per-minute cost other than the small amount of data used over the satellite link to make the call.
Many organizations rely on VoIP or their PBX or phone provider to ensure daily communication, but these technologies rely on using the Internet or terrestrial lines that have the potential of going offline for any number of reasons… A back-hoe cut, fallen trees, floods, cyber terrorists, lightning, hurricanes, are a few of the many reasons communications could be taken offline. So to maintain a voice link to all critical locations, the ONLY viable means is satellite, which inherently avoids all localized and wide spread outages since its link is in orbit 22,000 miles above the equator.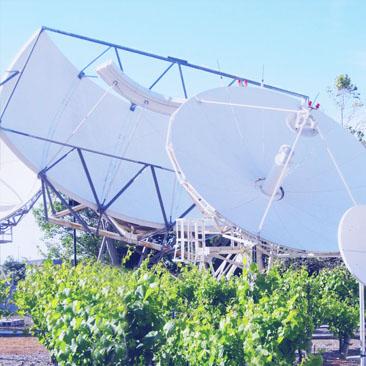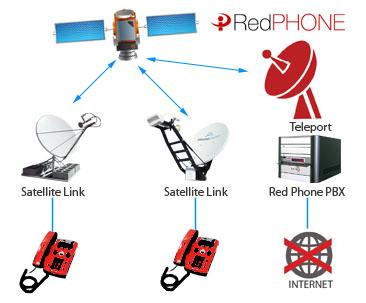 The Red Phone Network – Off Grid
The Red Phone Network's centralized PBX voice server is located at the satellite teleport which itself does not rely on any outside links to maintain a fully operational phone network. It also has redundant power resources so that it may itself stay online during a power outage.
All Red Phones are always available to other Red Phones at all times. All that is required is a satellite link and Red Phones connected to that link.
Since Red Phones are preconfigured prior to shipping, they are plug-and-play easy to install. Both the Red Phone and the satellite gateway should have backup power at each site so they may stay operational during any local power outage.
The Red Phone Public Agency Community
Talk to all other Ground Control networked emergency agencies.
The Red Phone directory is off-grid and hosted at the teleport. Locating critical extensions from other agencies is as easy as pulling them up from the Red Phone online directory.
Red and green indicators shows whether the phone is currently online or offline.
Filters on the directory allow you to quickly refine your search.
Access to other public agencies in North America can help meet inter-communication requirements without complicated red tape.
Commercial Clients
Red Phones are an excellent way to have all of offices and mobile sites stay connected at all times, just as long as power is supplied to the satellite phone and satellite system it's connected with. Commercial clients are given their own unique extension number for each Red Phone purchased. Companies may publish their own Red Phone directory internally. Costs are the same at $49 annually service subscription with unlimited calling and $0 per minute costs.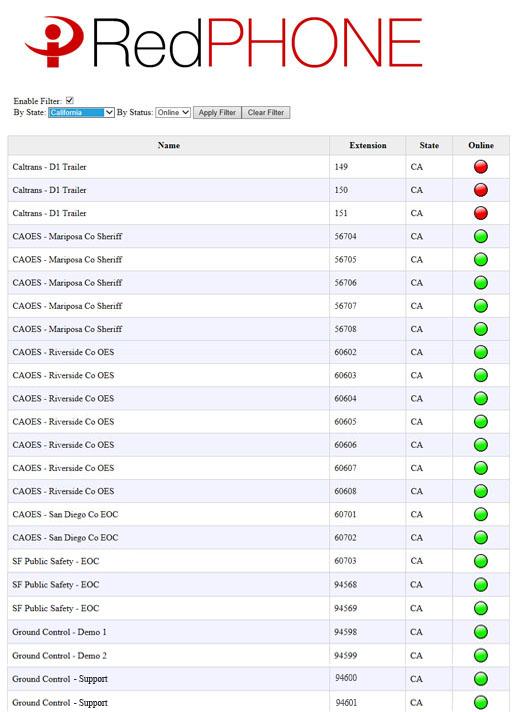 KEY FEATURES
Recommended Satellite Systems
Operates when everything else is offline. True Off-Grid communications.
Each phone is issued a 5 digit extension number. Simply dial this number to connect.
Public agencies can stay connected with other public agencies on network.
Corporate organizations can maintain their own internal Red Phone directory.
Ground Control specializes in fixed and mobile satellite Internet communications in North America which is the first requirement necessary establishing a Red Phone site. Here are our popular satellite installations:

Would you like to know more?
The Ground Control team have over 20 years' experience in delivering critical communications coverage, so whether you know the Red Phone is the right solution for your requirements, and would like a quote, or you're not sure and would like some expert, impartial advice, please get in touch.

You can email or call us, or complete the form and we'll reply ASAP.