The renewables industry is growing. The operations required to generate power are expanding and the number of sites in remote on- and offshore areas is increasing.
In late 2022, analysts at McKinsey estimated that in less than ten years, global renewable electricity capacity will rise more than 80% from 2020 levels to more than 5,022 gigawatts (source). Further, McKinsey predicts that of this growth, two thirds will be generated by wind and solar power – an increase of 150%. By 2035, it estimates that renewables will generate 60% of the world's electricity.
While the demand for renewable energy is growing rapidly, there are a number of challenges faced by the industry, from connectivity to security. It's critically important that remote industrial IoT devices are connected to operations at the head office, as without this data, power outages could occur without real-time knowledge, maintenance monitoring cannot be anything but reactive, and performance could fall short of potential optimized output.
Satellite IoT communications and monitoring can solve these challenges. And it's genuinely not as expensive as you might think…
CHALLENGE 1 – Connectivity for remote sites
The solution – RockBLOCK Plus
Renewable energy generation sites for hydro, wind and solar farms can often be in remote and even hostile locations. With terrestrial networks only covering 15% of the Earth's surface (or 50% of the available landmass), and focused on highly populated and urban areas, renewables sites are often out of reach of cellular and fibre connectivity.
There are numerous challenges in providing data backhaul from such remote sites, whether they're in the development or deployment stages. Unconnected sites are siloed and leave operators unable to reach their assets unless deploying a lone worker to site – with the safety, time delays and additional costs all key considerations.
Ground Control has deployed full end-to-end solutions for renewable providers to retrieve their data from the field in over 100 countries, recommending the best solution for their operational needs. For remote site data retrieval, the RockBLOCK Plus is rugged and waterproof – ideal for remote and exposed sites – and is designed specifically to transmit sensor data from IoT applications. RockBLOCK Plus sends and receives short messages from anywhere on Earth with a view of the sky, via Iridium SBD, as frequently as every 10 seconds, making the device ideal for remote performance monitoring and pre-empting maintenance requirements.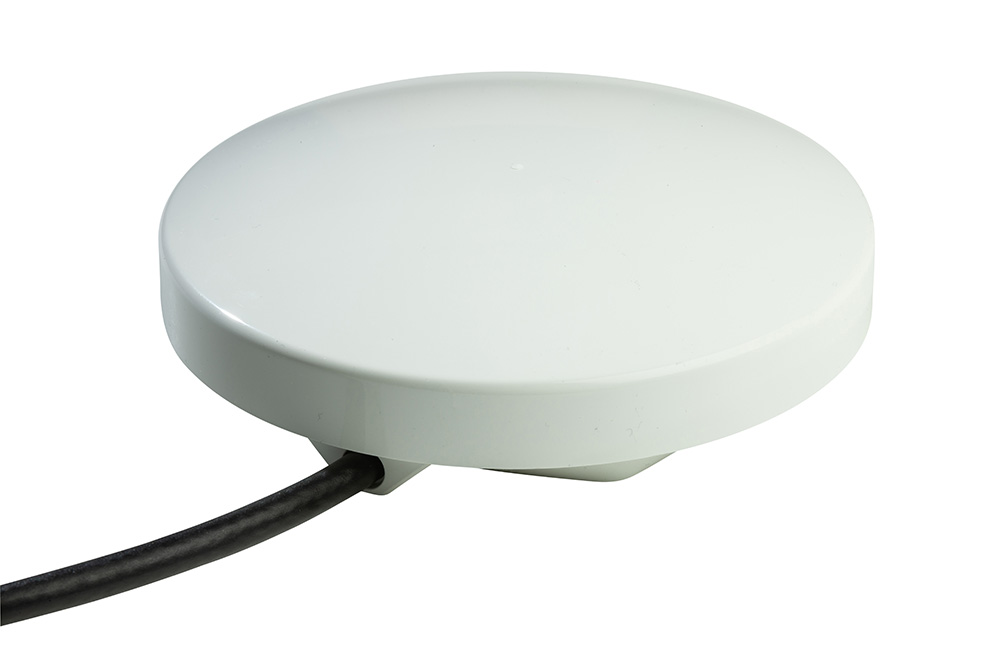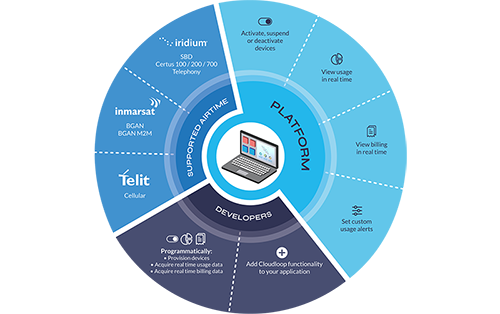 CHALLENGE 2 – Combining distributed site data
The solution – Cloudloop
To enable renewable energy providers to balance supply and demand on the power grid, they must determine how much renewable energy is being generated at any given time. This can be challenging and even impossible to achieve without the use of satellite communication due to the size, scale and remote locations of renewable energy resources.
Cloudloop is Ground Control's cloud-based software platform for subscription and device management. The software enables renewable providers to combine multiple and widely distributed sensor data into a singular entity to provide a complete visualisation of their energy-generating operations.
All satellite device activations and deactivations, airtime management and troubleshooting can be achieved remotely via the Cloudloop platform. Monitoring in real-time, historical data usage and alerts enable proactive cost management, with diagnostics reporting significantly reducing field maintenance costs, regardless of the scale or distribution of the data loggers.
CHALLENGE 3 – Security and cybercrime
The solution – SCADASat
The Colonial Pipeline hack in the USA proved beyond doubt that the renewables industry is at risk of cyber attacks, yet a key data transfer requirement exists between on-site RTUs and SCADA systems to extract mission-critical sensor data, however remote, to prevent and mitigate outages and disruption to energy supply.
Some satellite networks have the advantage of not needing any publicly available terrestrial infrastructure in order to extract data from RTUs. So if wind farms, reservoirs or solar sites don't receive reliable cellular coverage, satellite is the best option, either as primary or failover. For maximum data security, the SCADASat by TSAT is a narrowband private satellite network that avoids utilising the internet and is the optimally secure solution for remote monitoring, controlling, and surveillance of renewable energy grids.
SCADASat enables renewable providers to cost-effectively and reliably transmit remote SCADA, telemetry and M2M data – all in a secure network. The platform is highly scalable with low operating costs compared to the new installation and maintenance of fibre connectivity. It is compatible with both IP and legacy serial devices and operates independently from terrestrial communications systems, both complementing and offering an alternative solution to terrestrial networks, ensuring transmission at all times.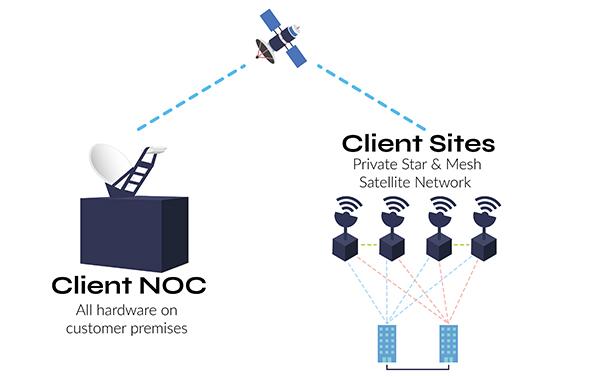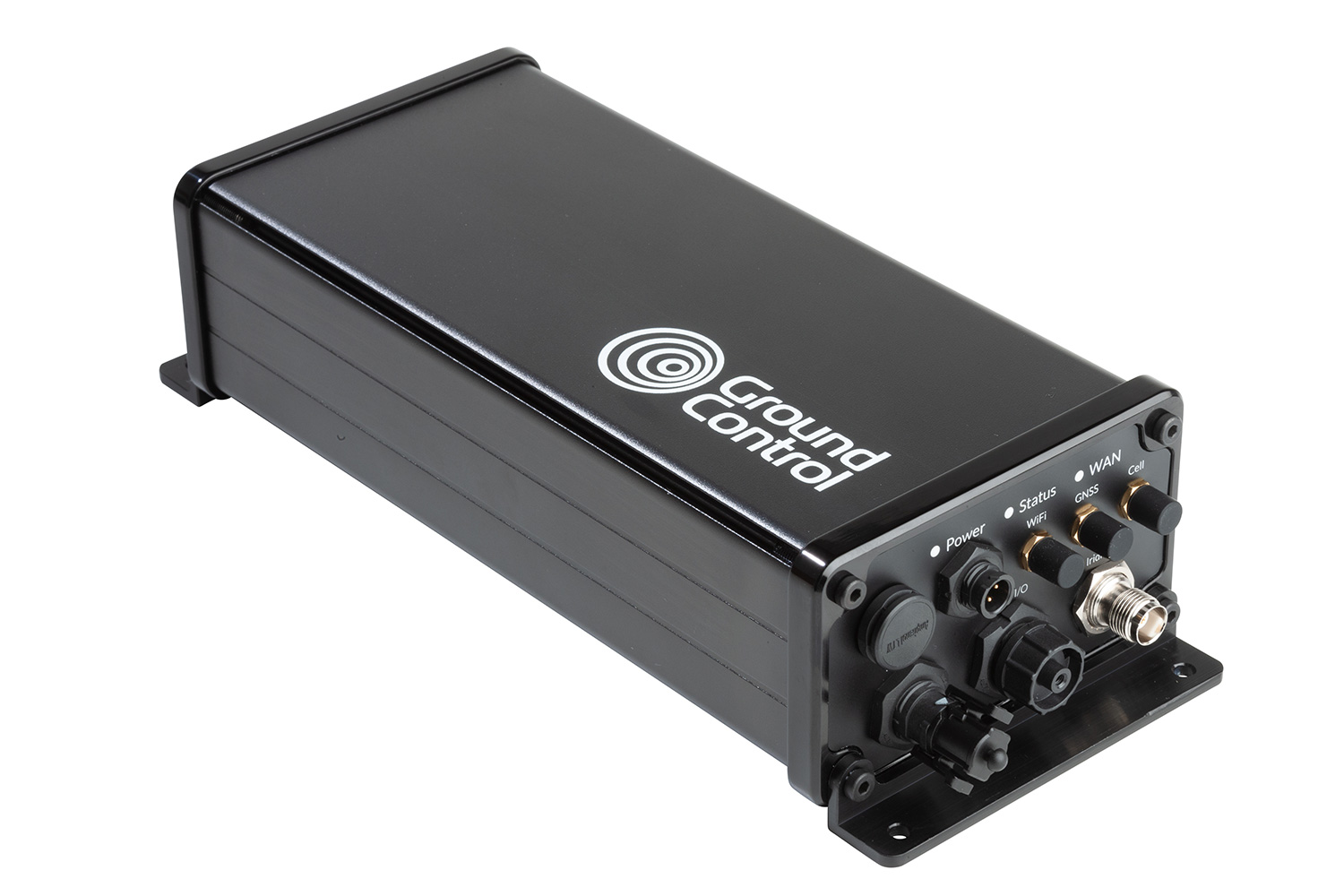 CHALLENGE 4 – Energy wastage
The solution – RockREMOTE Rugged
Wind farms are a good example of where the power generated could become surplus and potentially wasted. The nature of these remote and expansive sites presents a challenge for renewable energy providers. They must be efficiently managed and monitored to ensure maximum energy utilisation and minimum energy wastage – which is otherwise costly to energy providers.
Cloud-based remote monitoring solutions are therefore essential to help operators monitor multiple wind farm locations at any one time, collecting all, or exceptional data, on wind turbine speed, torque, power, wind speed, wind direction and so on.
RockREMOTE Rugged is a reliable solution for remote IoT challenges. It securely connects remote IoT assets using IP or message-based protocols and provides diverse connectivity through Iridium Satellite or LTE networks. The device is powered by a sophisticated Linux-based operating system that offers containerised hosting for edge-computing applications.
For renewable energy sites, this means complete visibility and control – even if assets are spread over a wide area. The RockREMOTE Rugged solution extends the reach of telemetry applications and enables real-time reporting on power generation to prevent saturation and wastage.
CHALLENGE 5 – Costly data retrieval
The solution – Cobham EXPLORER 540
We know that many renewable energy sites are located in remote areas. Where cellular and fibre connectivity already exists, this will be the most cost-effective option to retrieve sensor data. However, The US Department of Transportation put the average cost of laying new fibre at $27,000 per mile. Further to the costly installation, there's the ongoing costs to consider with an experienced Field Engineer costing, on average, $68,132 per year (hardware lifetime is typically around 10 years). Utilising remote satellite IoT communication and monitoring solutions mitigates this cost almost entirely as the terminals are remotely managed.
As the world's first BGAN M2M terminal designed to operate on both Inmarsat BGAN (Broadband Global Area Network) and cellular 2G/3G/LTE networks, the Cobham Explorer 540 delivers always-available connectivity for critical monitoring and control applications where cellular and fiber are out of reach.
The BGAN M2M service uses Inmarsat BGAN to provide a reliable, global, two-way IP data service. It's designed to connect monitoring and control applications in remote, unmanned locations, providing visibility and management of those assets. By combining BGAN M2M with cellular connectivity in the same terminal, the Explorer 540 gives users the opportunity to choose the best carrier for any location, or to switch seamlessly between cellular and satellite using lowest cost routing logic.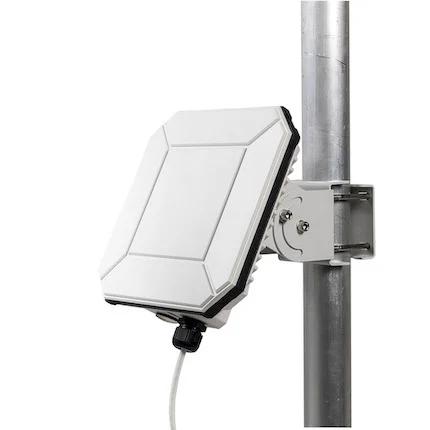 Here, now and the future
Satellite-powered communication and monitoring solutions equip renewable energy providers with multiple ways to overcome the challenges of remote device monitoring, cyber security, power storage, and combining distributed site data.
A suite of satellite-based solutions from Ground Control enables the renewables industry to harness the efficiencies of satellite communication to advance troubleshooting and improve response times, implement predictive maintenance monitoring, automate manual tasks, and optimise energy utilisation. With 60% of the world's energy anticipated to be renewable within the next 12 years, the demand for satellite connectivity is only set to increase.
Ground Control is very well placed to support renewables connectivity, as it's our mission to make sure data reaches its destination by the most reliable and cost-effective means possible. Whether using cellular or satellite connectivity, Ground Control can recommend the best solutions, airtime and services.
Would you like to know more?
Register for our newsletter to get a monthly round up of the latest news in satellite, M2M and IoT. No spam, no third parties, just great content from our team of experts - and you can opt out at any time.