Portable Satellite Terminal
The Iridium GO! turns your smartphone into a satellite phone, enabling your phone to make calls, send short text-based messages, update social media, send and receive emails, and even browse the internet from anywhere on the planet with a clear view of the sky. While the internet connection is limited at an advertised 2.5 kilobits per second, it's enough to do basics such as sending small files or checking the weather from a weather app.
Iridium GO! is small enough to fit in your pocket, and it's tough enough to withstand rain, sand, dust and rough use. It has an Ingress rating of IP 65, which means it's dust tight, and can withstand waterjets from any direction. Its also meets military rugged standard of MIL-STD 810F.
Iridium GO! GPS Tracking
The Iridium GO! has a valuable GPS tracking features that can instantly show your current GPS to any email or SMS text of your current location instantly. Emails or SMS texts also include a web Google Maps link to your current location.
Iridium GO GPS tracking can also be automated where the GO's GPS location is sent every 5 minutes to once a week… an excellent option for fleet tracking or mapping of maritime vessels.
Iridium GO! GPS Tracking
SOS Settings
The Iridium GO! offers a programmable SOS button that can be configured to notify specified contacts in the case of an emergency. Once configured, an SOS can be initiated either from the Iridium GO! device or an app on your phone.
An SOS initiated by pressing the SOS button on the Iridium GO! device will only send an emergency message with location information, while an SOS initiated from the Iridium GO! app will also provide the option for two-way voice communication with the designated contact.
To support the SOS feature, Iridium has contracted with GEOS Travel Safety Group to provide an emergency response coordination service for your Iridium GO! at no additional charge. Standard airtime charges will apply to SOS mode messages and/or calls to GEOS.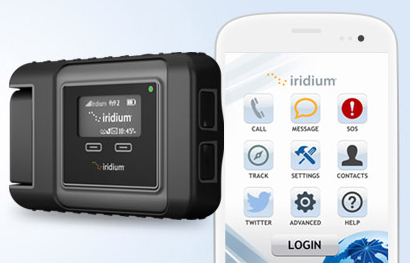 Key Features
Tech Specification
IRIDIUM GO! DATA MINUTES
AIRTIME*
WHAT'S IN THE BOX
Phone: Make or receive phone calls on your smartphone
Instant Messaging: Send a text to any phone number of email address. Receive texts instantly
Web Browsing: Opera Mini Browser (iOS) or XWEB for Android devices
Social Media: Compose and send Twitter updates through the app, or use the internet connection for other social media updates
Weather App: Press the weather button within the app to get local conditions
Offline Email Composition: Write emails any time and send only when you connect
Email: Send and receive email and attachments
Files: Send files or photos from the Mail and Web app
GPS & Tracking: Show current position either with a click of a button, or transmit automatically at intervals
SOS Button: Send an emergency message, or set up to send an SMS to a defined cell phone number or email
WiFi Hotspot: Up to 30 metres (100ft) from the device. Connect from inside a building
Advanced Screens: Settings for Firewall controls, WiFi security, device passwords, tracking configuration etc.
Package Contents: Iridium GO!, Li-Ion Battery, Battery Door, USB Cable, AC Charger with international plug adapters, DC Charger, Protective Cover, Users Guides
Weight: 10.4 ounces (0.65 lbs, or 295 grams) – With Protective Cover add .875 oz or 24.28g
Rechargeable Battery: 3600 mAh – 7 hours talk, 16 hours standby – 4 hour charge time (from depleted)
Ingress Protection: IP 65 – Dust resistant, and able to take water jets from any direction without harmful effects
AC Power: 100 – 240 VAC, 50-60Hz; Ships with four international AC mains plug adapters supporting US, UK, EU, Australian wall plug types that support over 130 countries
DC Power (USB Port): Nominal 5 Volts DC – Maximum 1.5 Amps, Minimum 500 Milliamps
Wi-Fi Frequency: 802.11 b, g, n – 2.5 Ghz
Number of Users: Up to 5 devices may connect to the Iridium Go using the Iridium Go App at any one time.
Web Interface: Advanced configuration screens accessed by any connected browser (even laptops)
GPS Operational Limits: Altitudes over 18,000 metres feet from sea level; velocities faster than 1153 MPH (515 metres per second)
GO Dimensions: 81.7 x 119.81 x 33.44 mm
Internet Speeds: 2.4-2.8 Kbps Uncompressed 24 Kbps Compressed
Durability Specs: Military-grade ruggedness (MIL-STD 810F)
Temperature Ranges: Operational -10° C +50° C ,Storage -20° C to +60° C
DC Power Vehicle Port Adapter: Input 10 – 24 Volts DC – Output 5 Volts 2.1 Amp
Wi-Fi Hotspot Range: 30.5 metres – And up to 5 devices
External Antenna: TS-9 – Requires TS-9 to TNC adapter cable to allow connecting with most Iridium antennas
Interface Connectors: SIM Card, Micro USB, External Antenna.
Supported OS Apple: Apple iPhone, iPad, iPod Touch: iOS 6.1 or newer
Supported OS Android: Android smartphones, tablets: Android OS 2.3.3 or newer
GPS Accuracy: Within 2.5 metres, CEP, Velocity 0.1 metres per second. Timing 60 nano seconds.
SOS GPS Global Response: Requires online registration with GEOS
Registration Regulatory Certification: FCC, Industry Canada, CE, ITU, RoHS
Iridium GO! data minutes are simply a dial-up connection to the internet. When browsing or using email, your GO! terminal will automatically connect to the Internet by dialling a phone number. Since it is a phone call to the internet, it's billed on a per-minute basis.
Also, since the GO! can only make one call at a time, you can't be on the internet and make a phone call at the same time. For new subscribers, we highly recommend using the unlimited data plan when initially starting GO! service since you can be connected any length of time. Once acclimated to the GO!, downgrade to a lower plan if you find that you are not using the service much.
Plan:
"5" MONTHLY Service
"75" MONTHLY Service
"150" MONTHLY Service
Unlimited Data/SMS MONTHLY Service
Price Per Month:
£39.96
£59.96
£79.96
Please call or email
Included Data Per Month:
5 data minutes
75 data minutes
150 data minutes
Unlimited data minutes
Overage Fee:
£0.79 per minute
£0.60 per minute
£0.36 per minute
n/a
SKU:
GOBW5
GOBW75
GOBW150
GOBWUNL
Iridium GO! portable satellite terminal with Wi-Fi
Rechargeable Li-Ion Battery (not shown in picture)
USB Cable (1.2 metres)
AC Wall Charger
International Plug Adapters – US, UK, EU, AU
DC Vehicle Charger
Protective Cover
GEOS Brochure
Users Guide and other documentation.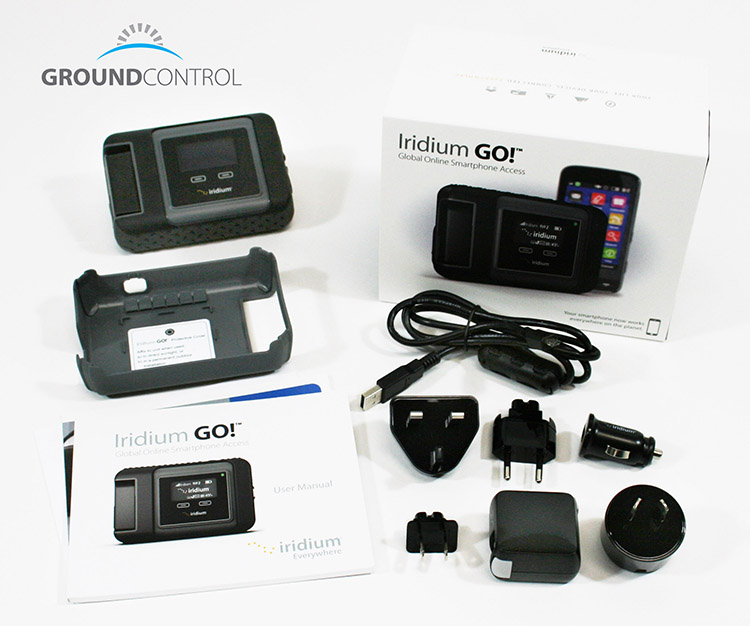 *For full details of our Iridium GO! airtime pricing, including pre-paid services, please visit our Iridium GO! Service Plans page.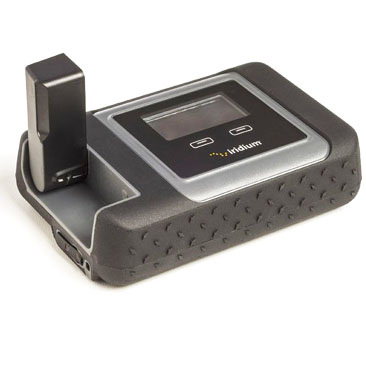 Here the swivel satellite antenna is set to the "on" position. Simply place the device where it can view the sky. The Wi-Fi hotspot allows up to 5 wireless devices to connect up 30.5 metres.
The display of the Iridium GO shows battery level, signal strength, time, and a variety of information including GPS. The two scroll buttons allow for easy navigation.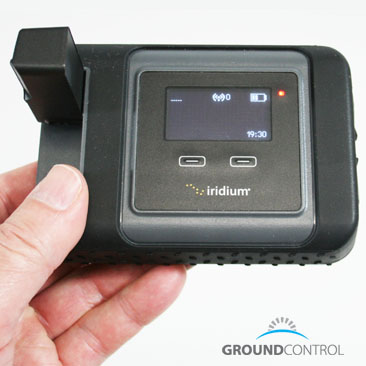 The Iridium GO is lightweight and easy to use in any location where you can see the sky.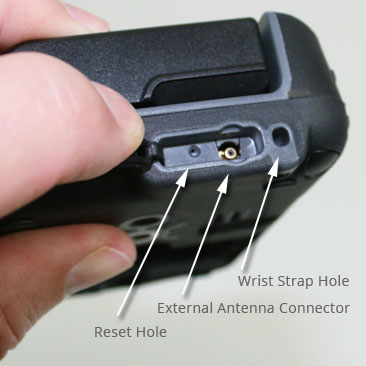 An external antenna port allows a vehicle mag-mounted antenna, of for use when inside a building. Also next to the antenna connection (on the left) is a reset port. The hole on the right is for a lanyard wrist strap.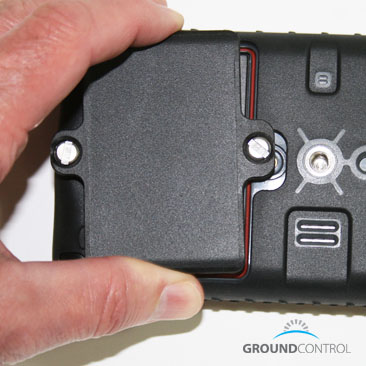 To access the Li-Ion battery, use a screwdriver, or coin to unscrew the two screws.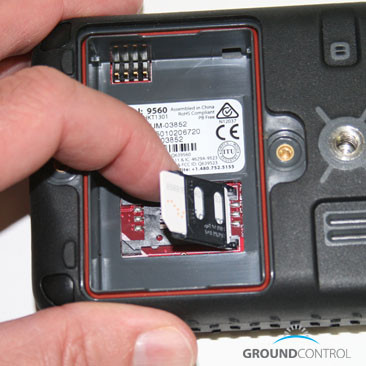 Inside, the battery compartment is where the Iridium GO Sim Card is placed. This tray swivels up to allow the insertion of a Sim Card.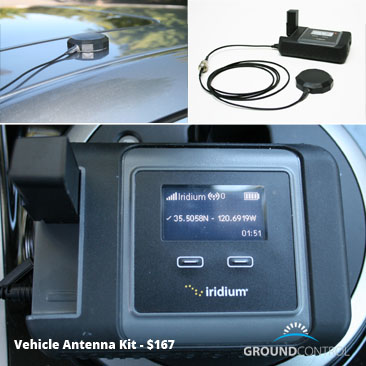 Place the low-profile mag-mount antenna on any vehicle roof and stay connected while on the road. Includes 4 foot cable and GO antenna adapter cable.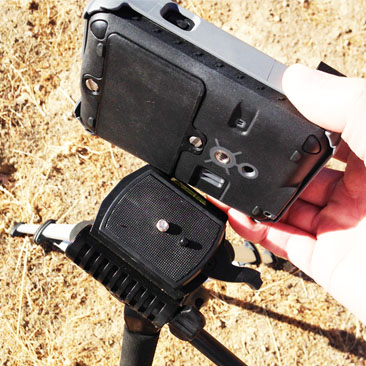 The Iridium GO Wi-Fi range can be increased if it's raised up from the ground by at least one foot. A tripod makes a good stand since the GO can be quickly attached to it.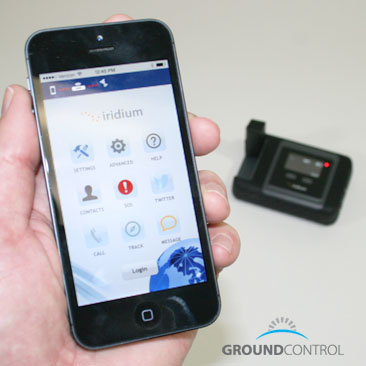 The Iridium GO! App shown here is available from the App Store. Search for "Iridium GO"… the program is free to download. Connection to the Iridium GO is by Wi-Fi.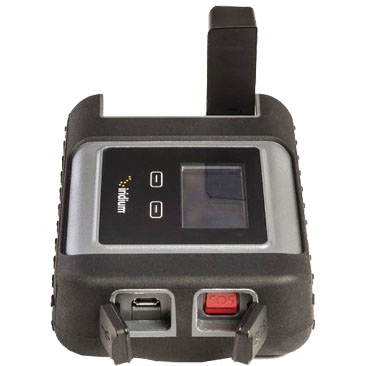 On the other side of the Iridium GO is a USB port and an emergency SOS button.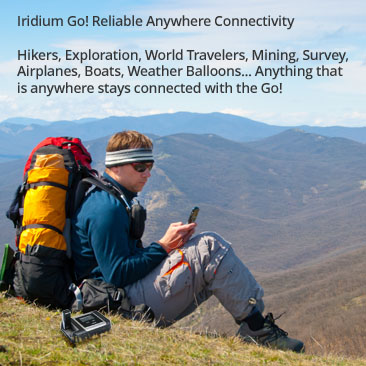 The Iridium GO! may be used by consumers and professionals for 100% global connectivity. At the very least, a great backup solution to staying connected anywhere.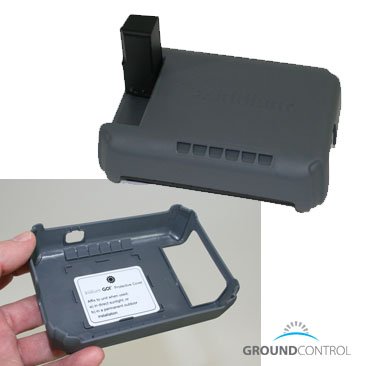 The included protective cover for the GO is used to help protect the GO from the sun and other elements. The front display of the GO is not necessary to view in order to use the full functionality of the GO.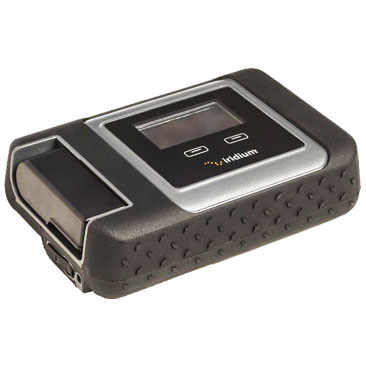 The Iridium GO! measures 4.5″ x 3.25″ x 1.25″. It fits inside any pocket and weighs just 295 grams.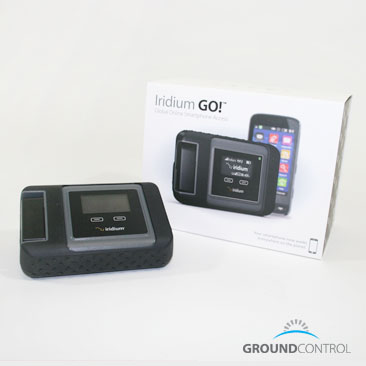 The Iridium GO packaging.
Preparing for your next adventure?
Widely used by outdoor enthusiasts, adventurers, and professionals the Iridium GO! delivers reliable connectivity anywhere and everywhere. And with Ground Control you are working with an Iridium gold-tier partner, not just a reseller. So we also have access to the most competitive airtime and service rates. Fill out the form to discuss your connectivity requirements.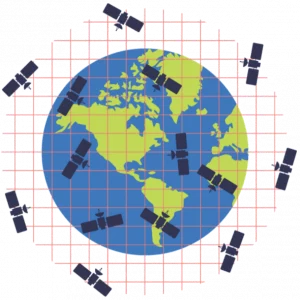 More information about the Iridium GO!
Have a question?
You're in the right place - our team is here to help. With 20 years of experience under our belt, we're committed to finding you the best solution.

Likewise, if you've made up your mind about the Iridium GO! and need a quote for the device and/or airtime, simply get in touch with us via phone, email, or the form.