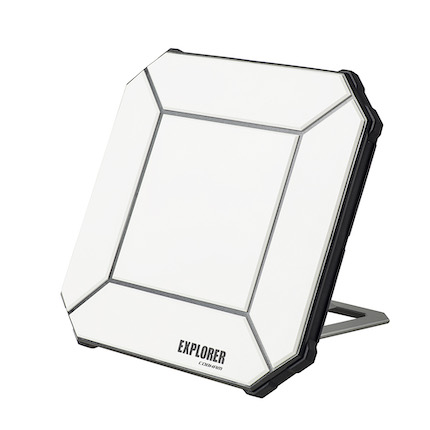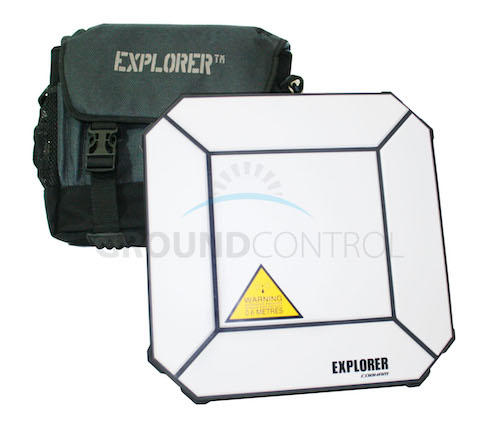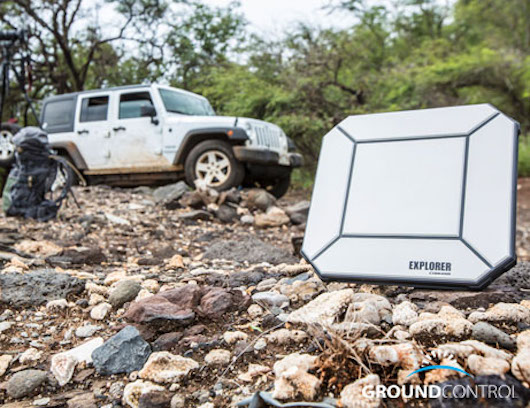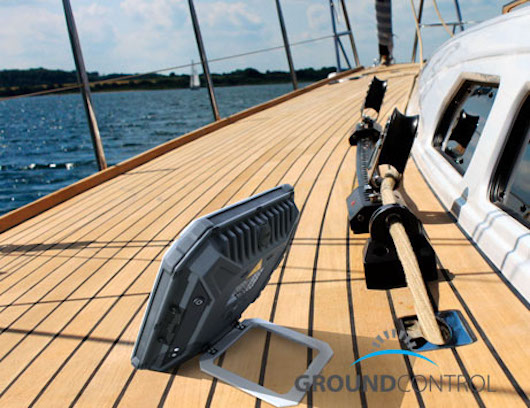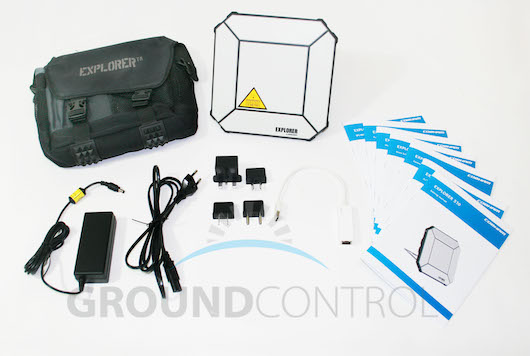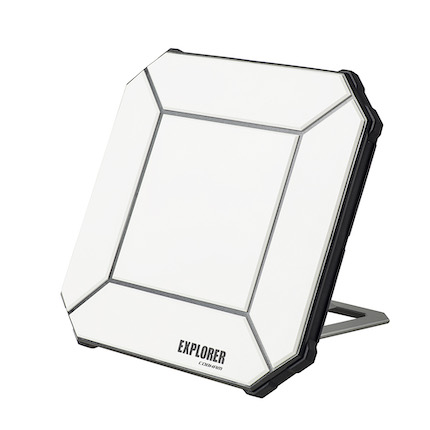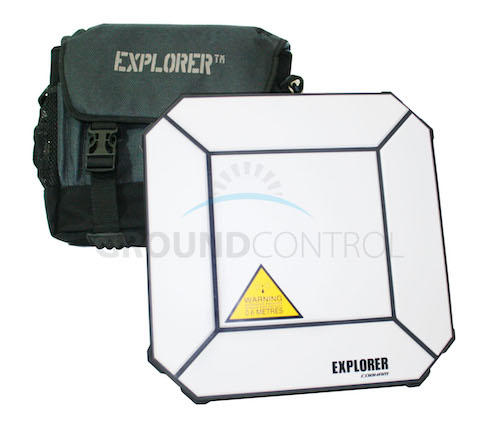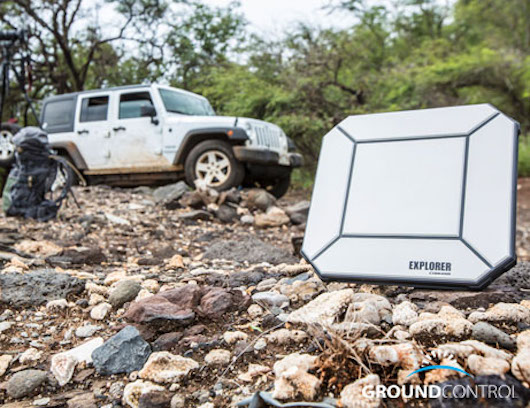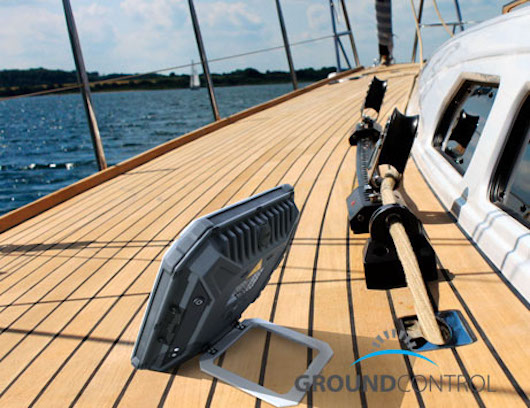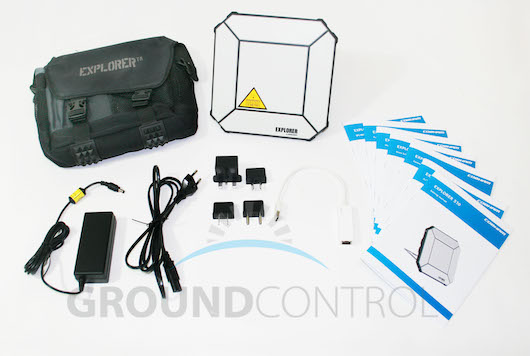 Cobham Explorer 510
$2,145.00 – $2,379.00
Ultra Portable BGAN Terminal

The perfect combination of portability and performance, the Explorer 510 provides a truly portable satellite internet and communications solution.

Weighing less than 1.4kg and housed in a durable magnesium casing, the Explorer 510 is easy to carry, easy to set up and a perfect solution to carry with you when off the grid.
BGAN Service Plans
Key Features
Portable satellite voice and data communications

Ultra portable and easy to set up

Rugged and robust, designed to operate in the most hostile environments

Designed for use with the Inmarsat BGAN network - operates with all BGAN internet service plans

High-speed Internet up to 464 Kbps down, 448 Kbps upload

Voice calling using the Explorer Connect Android and iOS apps

Optional Ground Control rugged ready case for extra protection in transit

Connect the optional cellular modem to provide a complete communications hub

330 feet WiFi range (100 meters). Excellent for working indoors, or at a distance

Connects with up to 11 devices (laptops, smartphone, tablets) simultaneously

Can be on the phone and Internet at the same time

Operates in very cold or very hot weather at -25°C to +55°C / -13°F to +131°F

USB port for Ethernet (with included adapter), or recharging port for other devices (1 amp)
Technical Specification
Dimensions (HxW): 20.2 x 21.1 cm (7.8" x 12.7") Weight: 3.9kg (8.5lbs)

Satellite Service: Inmarsat BGAN - Provided by Ground Control

Voice: 4kbps

Standard IP Data: Up to 464 kbps (Rx) 448 kbps (Rx). Class-2 BGAN terminal

Streaming IP Data: 32, 64, 128 kbps

WLAN Interface: 802.11 b/g/n

1 x USB Host Interface

Power: 10.5-32VDC / 100-240VAC

Built in Battery: 7.2V / 5700 mAh Lithium ion (Rechargeable), Up to 3.5hrs usage, Recharge: less than 3hrs

Operating Temperature: -25°C to +55°C / -13°F to +131°F

Storage Temperature: -25°C to +80°C / -13°F to +176°F

Humidity: 95% non-condensing at +40°C/+104°F

Robustness: 0.5 m/1.64 ft drop on concrete

Environmental Rating: IP66 for dust and water ingress

Approvals: CE, FCC, IC, Inmarsat Class-2 type approval

Terminal Color: White

Standard Warranty: 2-year parts and labor. Extended warranties available
Explorer 510 Overview
The Explorer 510 satellite terminal is a global Wi-Fi hotspot with internet speeds of up to 464Kbps to any in-range wireless device such as laptops, tablets, and smartphones.
What makes the 510 different from other BGAN terminals is that it includes smartphone integration. The Explorer Connect app gives total control over the 510, such as displaying signal strength, overall usage (in megabytes), and allowing you to send or receive texts (including using your iPhone iMessage or other texting program).
The Explorer Connect app also turns your smartphone into a satellite phone to place or receive phone calls from anyone in the world. The 510 is the most portable BGAN on the market and surprisingly one of the least expensive. It's ideal for all applications in remote or urban locations that require internet and phone anywhere.
Explorer 510 Ready Case
Place the 510 in this hardened Pelican case. It contains everything needed to establish a remote office including a DC 12 volt vehicle power supply. A larger case size is available that allows space for such add-ons as a laptop or foldable solar panel for no-power locations.
Case Size – 16.68″L x 13.06″W x 4.37″D
Explorer 510 Contents
Explorer 510 BGAN terminal
Explorer 510 soft-bag carrying case
Integrated rechargeable li-ion battery
AC/DC 100-240VAC recharger
International plug adapters for US, UK, EU, AU
USB to Ethernet cable adapter
Quickstart guides in English, French, German, Spanish, Russian, Japanese, and Chinese
Explorer 510 Photos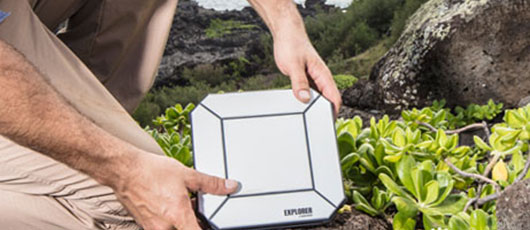 Explorer 510
WiFi Hotspot
The 510 becomes a WiFi Hotspot that can be connected to by any wireless device. Laptops, tablets, smartphones can use the Hotspot as they would any wireless access point since the BGAN network is an standard connection to the Internet.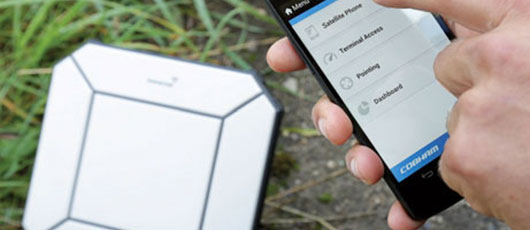 Explorer 510
Smartphone to Satellite Phone
Unlike other BGAN terminals, the Explorer 510 turns your smartphone into a satellite phone for making and receiving calls from anyone (other BGAN terminals have an RJ-11 phone port for connecting a standard corded or cordless phone).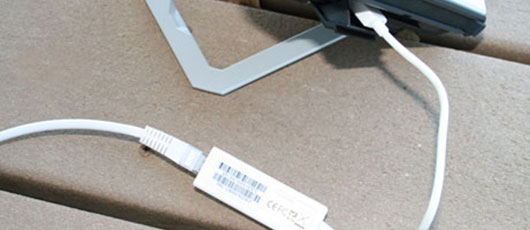 Explorer 510
Plug and Play
This USB to Ethernet adapter lets you connect a standard RJ-45 Ethernet cable to the Explorer 510 terminal. There is nothing to configure. It is plug-and-play easy to use.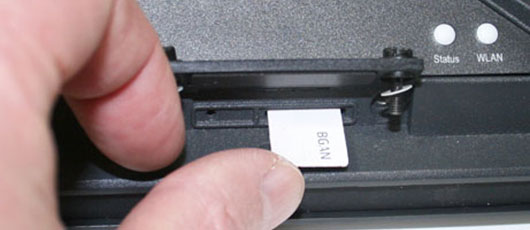 Explorer 510
SIM Card Slot
Two screws remove the weather plate to expose the SIM card slot on the side of the 510.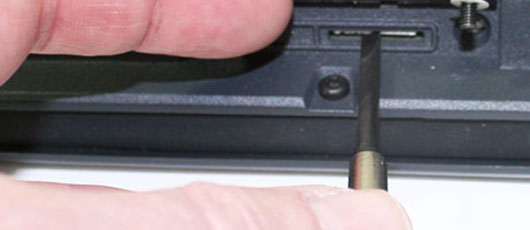 Explorer 510
SIM Card Assistance
The SIM card must be pushed in with the assistance of a small screwdriver until the SIM "clicks" into place. A screwdriver or small pen is also require to remove a SIM from the tray. Just push until it clicks, and the SIM will spring out.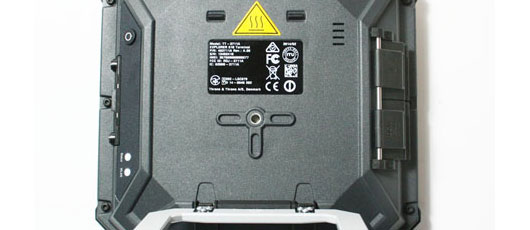 Explorer 510
Reverse View
The backside of the Explorer 510 terminal. Note there is only one button (left upper side), that is used for turning on, and registering the terminal after pointing. There are two LED lights, one for power and one for WLAN. When first turned on, the 510 will make an audible beep to help point the terminal.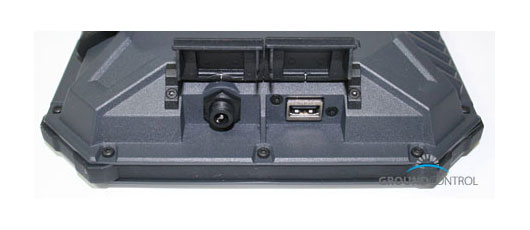 Explorer 510
Connection Ports
There are only 2 connection ports on the Explorer 510, a power port, and a USB port. An Ethernet cable may use the included adapter cable shown on the right and plug into the USB port.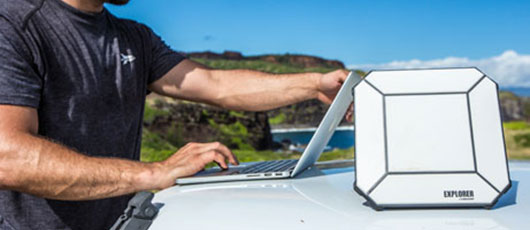 Explorer 510
Phone and WiFi
The 510 is a WiFi hotspot up to 100 meters, and connects with any smartphone via the Connect App to make and receive calls from anyone.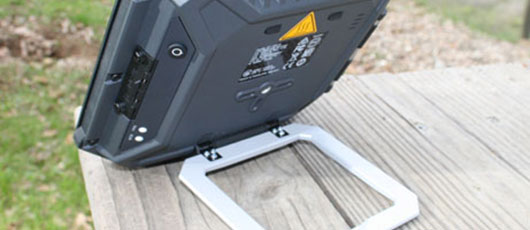 Explorer 510
Ruggedized Design
The durable magnesium casing, dust-proof and rain-proof design allow this terminal to be taken to the most extreme environments. Note there is no display that could freeze, or crack. There is only one button, and two sealed ports making this BGAN by far the "toughest" one on the market.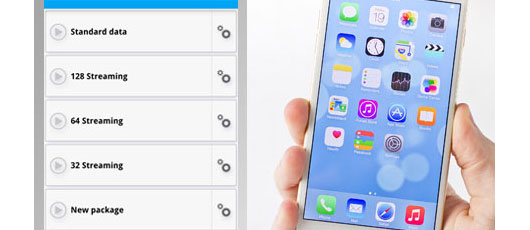 Explorer 510
Control App
The Explorer 510 may be controlled from the Control App or any connected device by going to the 510 web interface. There are many features hiding inside of these control screens, including usage totals, tracking, and data logs to name just a few.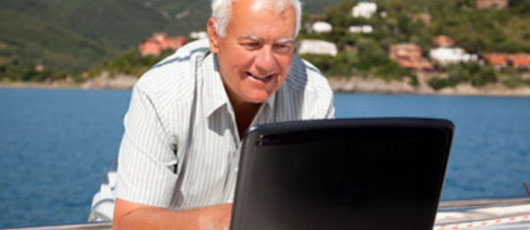 Explorer 510
Pointing the 510
Pointing the Explorer 510 is extremely easy requiring NO connected equipment. Simply turn it on under an open sky and it will begin to audibly beep. Point the face of the terminal toward the sky and move it about. The beeping will become a constant high-pitched tone when the satellite has been found. Once the terminal has the highest pitch tone, press the power button again and the 510 becomes a WiFi Internet hotspot.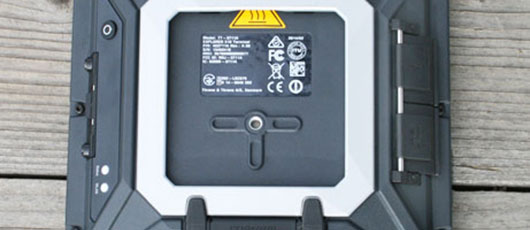 Explorer 510
Device Stand
The stand on the back of the Explorer 510 folds in close to the terminal. A single screw bolt hole is for fixed mounting options.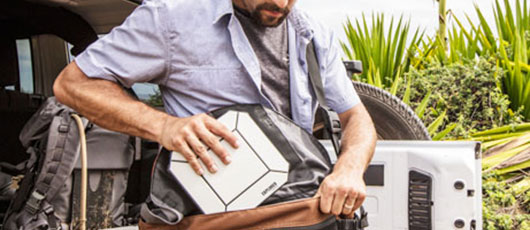 Explorer 510
Portable
The 510 easily fits in any bag for carry portable connectivity at any-location.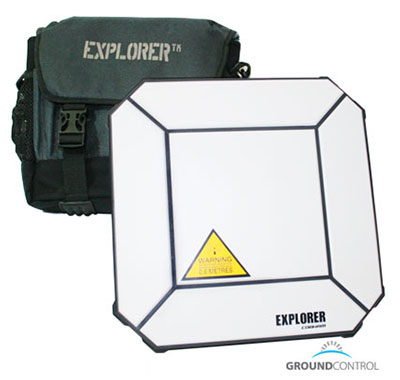 Complete Package - Shipping Worldwide
Rent the ultra-portable highly rugged and easy to use Explorer 510 BGAN terminal for creating a mobile office anywhere on the globe. The Explorer 510 offers high-speed Internet up to 464 Kbps with phone and SMS texting capability for laptops and smart devices. The 510 is the system to rent for reliable connectivity from most any location you travel with a terminal that fits in a laptop case.
Explorer 510 Rental
$10 per day + Service Plan
Complete Rental System Includes: Explorer 510 BGAN terminal, integrated rechargeable Li-Ion battery, AC/DC 100-240 VAC power supply, US & EU plugs, 12 volt vehicle charge cable, USB to Ethernet adapter, user manuals on flash drive, packaged in a hardened or soft case.
Rent a BGAN Terminal