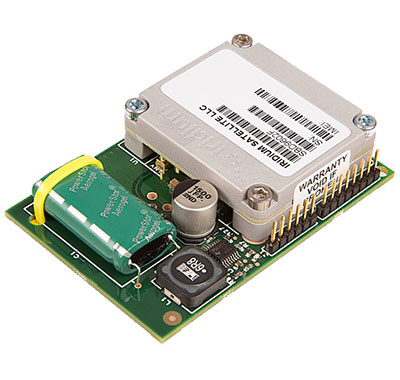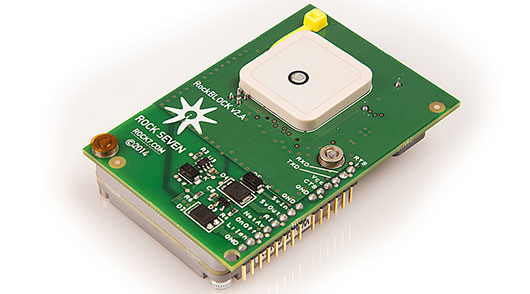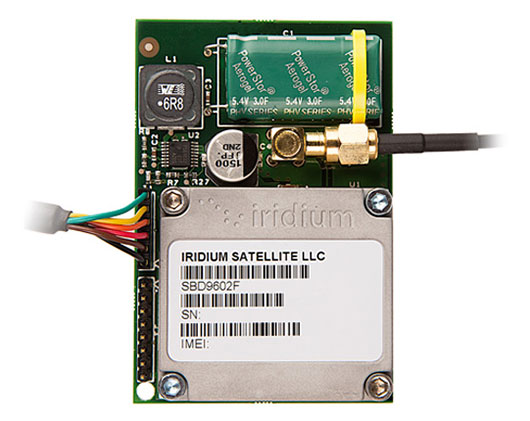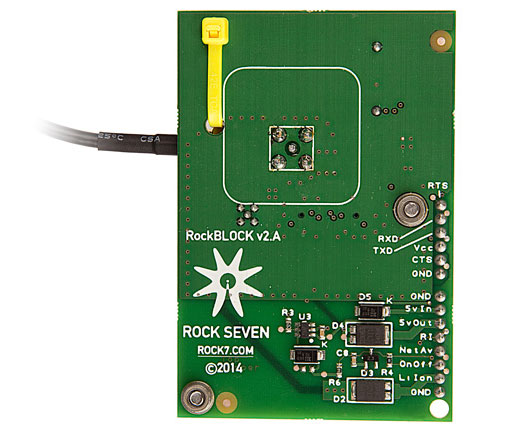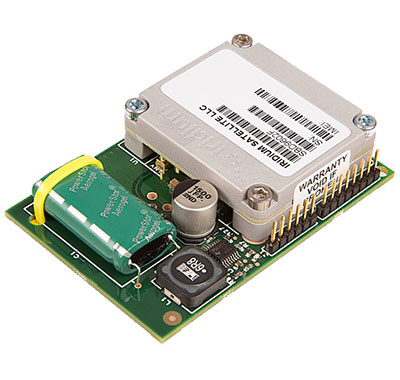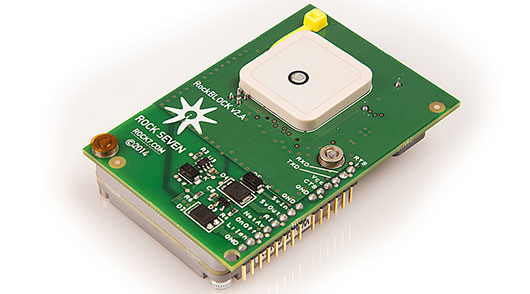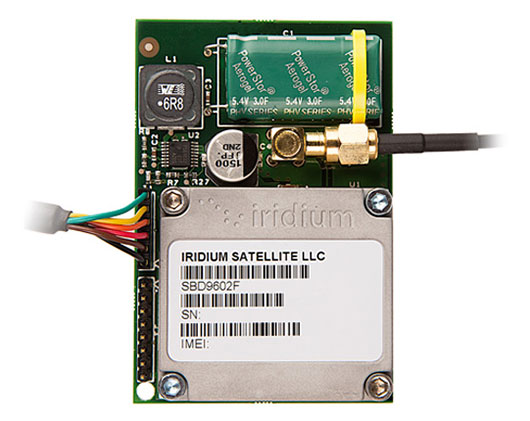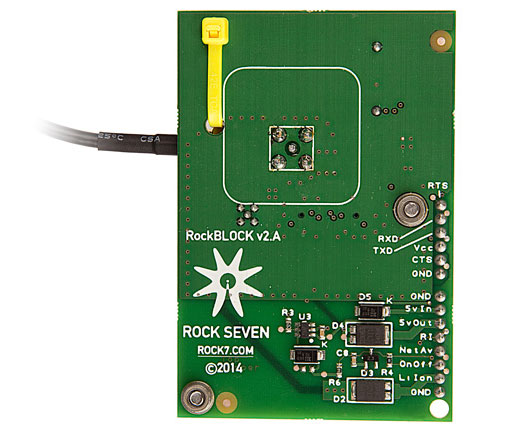 RockBLOCK 9602 (MK2) Satellite Modem
$275.00
The RockBLOCK hosts an Iridium 9602 modem and provides it with an antenna. Small and robust, you can control your offshore or remote project anywhere.

The RockBLOCK Mk2 allows you to send and receive short messages from anywhere on Earth with a clear view of the sky. It works far beyond the reach of WiFi and GSM networks.

Maybe you want to transmit weather information from mid-ocean? Or use it to control your robot in the middle of the desert? Perhaps you need to communicate in an emergency, when other networks might not be available? RockBLOCK can help you.
Key Features
Plug and play satellite communication

Available as a PCB or encapsulated product

Full 2-way communication system

Integrated antenna and power conditioning

Optional SMA connector, for external antenna

Powered via USB or direct-header connection

Truly Global operation, pole to pole

Data via e-mail or directly to your web-service
Technical Specification
Powered By: Direct Header Connector, or optional FTDI USB adaptor

Built in Antenna: Yes (& optional 'SMA' version for external antenna)

Transmits Using: Iridium

Weight: RockBLOCK Mk2 Naked: 76 grams

Size: RockBLOCK Mk2 Naked: 76.0 x 51.5 x 19.0mm

Waterproofing: RockBLOCK Mk2 Naked is *not* waterproof. If you need a waterproof unit, look at the RockBLOCK+

Ideal For: RockBLOCK Mk2 Naked: Integration into existing devices
Overview
Utilizing the Short Burst Data (SBD) element of the Iridium Satellite Network, our flagship RockBLOCK 9602 product is one of the most versatile and popular items in our SPD range. From use cases involving meteorological sensing, through to preventing fires in remote locations, the RockBLOCK has a few tales to tell from hobbyists and scientists, through to global corporations.
If you're looking for a smaller version of the RockBLOCK 9602 unit, then the RockBLOCK 9603 might suit you – designed primarily for product developers and system integrators where space inside an enclosure is at a premium.
How RockBLOCK Works
RockBLOCK takes its power from a standard 0.1″ pitch direct header connector, or alternatively via an FTDI to USB adaptor (to power/control from a USB port). If you're using the PCB assembly version with a direct header, your host needs to supply a minimum of 100mA @ 5V.
At the heart of RockBLOCK is an Iridium 9602 modem. The RockBLOCK hosts the 9602 and provides it with an antenna, and its power supply requirements. It exposes the modem's serial interface via a breakout connector over serial, or USB (via a USB/serial adaptor).