Illegal poaching in Gabon
Africa is home to some of the world's best-known and most iconic wildlife. However, the African Wildlife Foundation (AWF) reports that due to illegal poaching, as many as 35,000 elephants are killed each year, 43% of the lion population has been lost in the last 20 years and, staggeringly, since 1960, the population of the Black Rhino is down 97.6%.
With approximately 24 million hectares of forest, Gabon is home to a number of endangered African species, which makes for an attractive landscape to poachers. However, using the latest satellite technology, AI-powered camera traps can provide Gabon wildlife rangers with an advanced new tool in the fight against illegal poaching.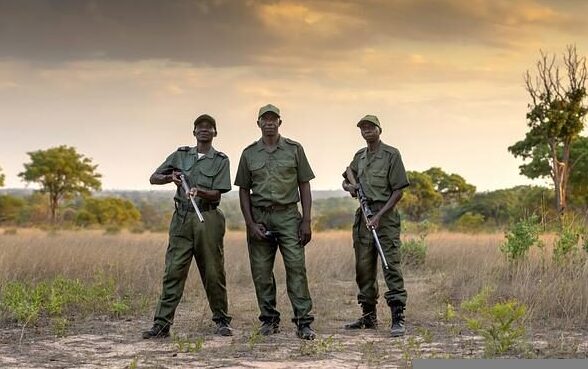 Preventing poaching
Digital Forest Traditional monitoring systems use cameras to monitor poaching actvity, but often, results are collected and analyzed months later, so rangers only know where the animals – and any poaching threats – were, not where they currently are. The lack of real-time understanding where the animals are, means intercepting to prevent illegal poaching is often too late.
Digital Forest aims to make wildlife and wild places, including forests, accessible to everyone through immersive, interactive technology driven by real-time data streams to connect to some of the world's most unique and inspiring rainforest landscapes. It's via this real-time connection and technology that wildlife and rainforests, including Gabon, can be better maintained and protected.
Second generation AI-powered camera traps
The first generation of AI-powered camera traps utilized RockBLOCK to transmit sighting counts and meta-data via the Iridium Short Burst Data (SBD) service which provides robust real-time telemetry from anywhere on the planet. However, Digital Forest wanted to develop a second generation device with the ability to also transmit images to accurately, reliably and, most critically, detect and alert the presence of illegal poachers.
Harnessing the latest satellite technology, Digital Forest developed a smart AI-powered camera trap. The remotely deployed device continuously monitors for the presence of animal and human activity, even in forested areas. At any time of day or night, when activity is detected via the remote sensors, sophisticated image recognition technology not only detects but also classifies different animal species. These images are available immediately, 24/7, so rangers are informed of an animal's location in real-time.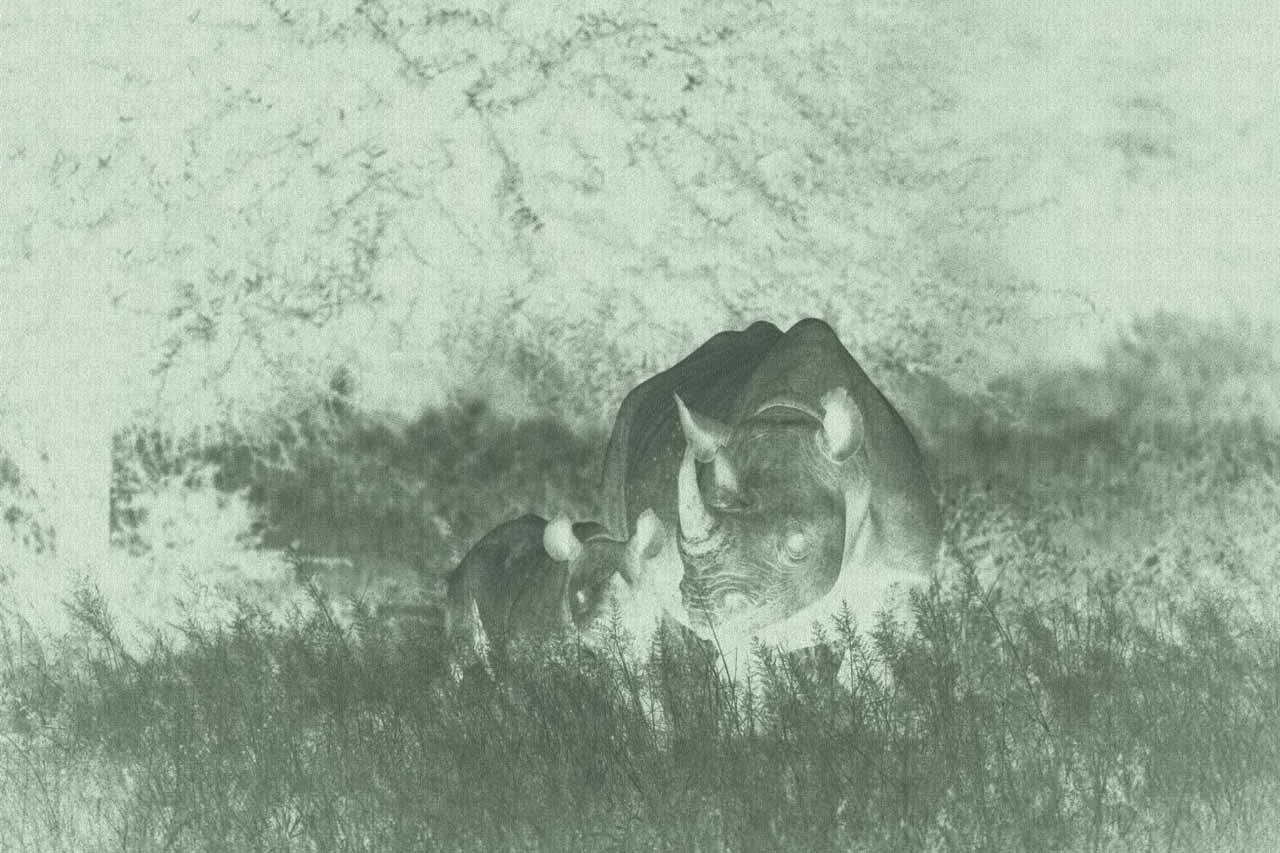 The bandwidth of Iridium's Short Burst Data (SBD) service is limited to 320 bytes per message and it's not feasible to send imagery from the camera traps via SBD. To effectively protect wildlife, the Gabon rangers require a cost-effective solution that can not only transfer animal and human sightinngs and meta-data, but also real-time imagery from remote rainforest locations.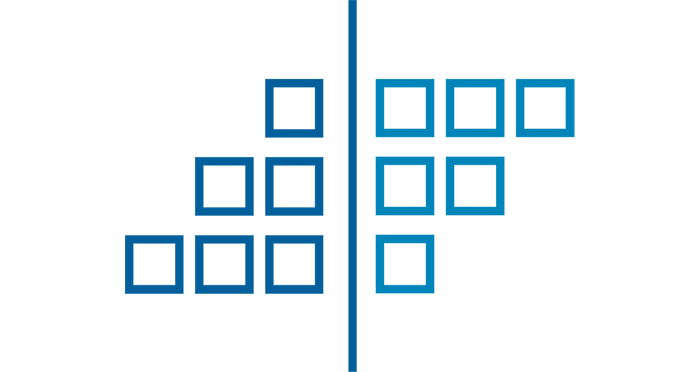 RockREMOTE is a highly capable Iridium Certus device with the ability to support both IP and message-based connectivity. The device provides a simple and easy to initiate, plug-and-play satellite connection from anywhere in the world.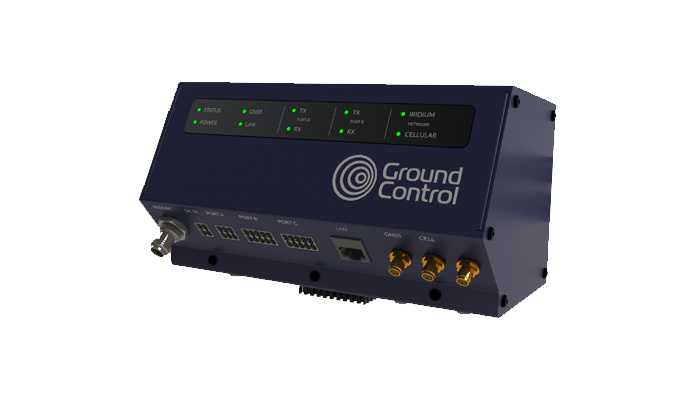 The message-based connectivity is enabled by the new Iridium Messaging Transport (IMT) service which provides a more straightforward and cost-effective messaging capability but with a much larger message size of 100Kb – enough to include wildlife imagery.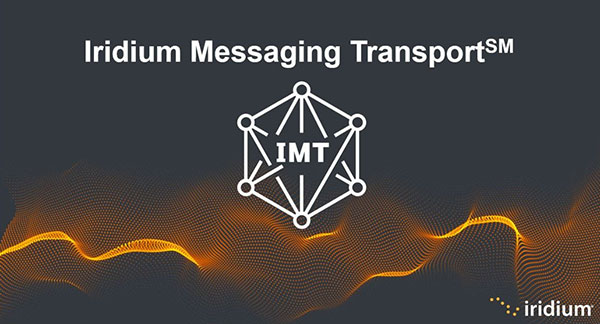 How it works
Leveraging the new IMT satellite service by Iridium, RockREMOTE exposes integrators to an industry-standard MQTT interface. Ground Control's development of a new Satellite IoT Gateway enables Digital Forest to quickly and easily integrate two-way messaging into their application using standard MQTT libraries for their platforms.
Behind the scenes, RockREMOTE takes care of all the connection management, message queuing and retrying to enable Digital Forest to simply plug and play, greatly reducing integration work to just a few lines of code.
RockREMOTE automatically packages and compresses messages prior to transmission to minimize the amount of data sent. The device also selects the most appropriate compression algorithm based on the content being transmitted. Messages are received and published to Cloudloop MQTT, enabling immediate and real-time transmission to Digital Forest's cloud-based platform. This is effective in the alternate direction too, enabling messages to be sent down to the remote field device. Digital Forest also benefits from the automatic upload of images to the AWS S3 for long-term storage.
The power of RockREMOTE with IMT enablement equips the rangers in Gabon with the latest in AI-powered camera trap technology to effectively monitor and prevent illegal poaching in the forest. With this advanced technology, endangered African species and iconic African wildlife have greater protection from poachers for this generation and the next.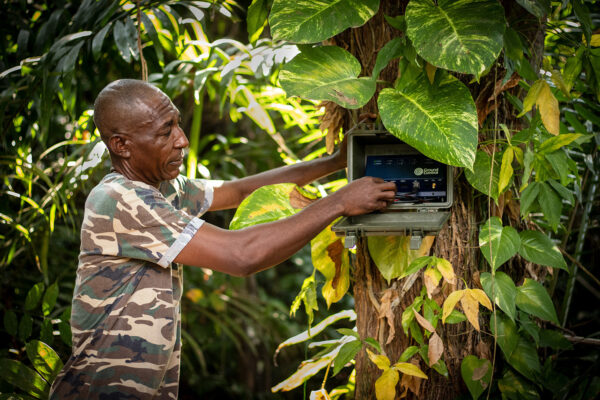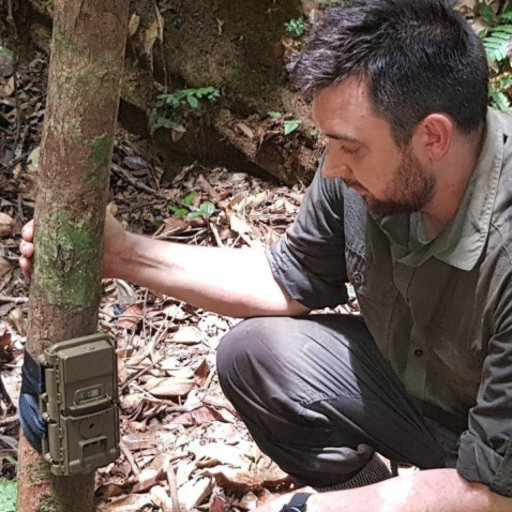 What Digital Forest says
"We've worked with Ground Control for many years and their products and supporting services have never failed to deliver. It's very reassuring working with a company that designs, builds and supports every aspect of its products.
Developing our second-generation smart camera with RockREMOTE has been a breeze; we're really excited about possible applications this technology will unlock. We're already thinking about using RockREMOTE for transmitting audio, which will enable us to acoustically as well as visually monitor biodiversity in these truly unique locations."
Robin Whytock, Director,
Digital Forest UK (SPV) Ltd.
Watch How AI Camera Trap Protect Gabon Wildlife
Like to know more?
With over 40 years of combined knowledge of satellite experience, the Ground Control team is well placed to help keep you connected when it matters the most.

With complete satellite connectivity solutions for any situation and application, we've got you covered.

Whatever your communication or connectivity needs, we can help.