What is iDirect?
iDirect is an equipment manufacturer that sets the highest standard of satellite hardware for business grade service using voice (VoIP phone), video and data transmission. Ground Control's iDirect service offers second to none performance on a shared system by utilizing iDirect's patented Deterministic Time Division Multiple Access (D-TDMA) and Multi Frequency Time Division Multiple Access (MF-TDMA) technologies.
Our automated network infrastructure ensures that traffic is balanced across all carriers on the satellite network to increase the amount of bandwidth AND increase the security since traffic is changing frequency up to 8 times per second. iDirect's payload efficiency is approximately 98% – this is significantly higher than the 60% efficiency offered by similar solutions. Less overhead on the satellite means more bandwidth available on a shared channel.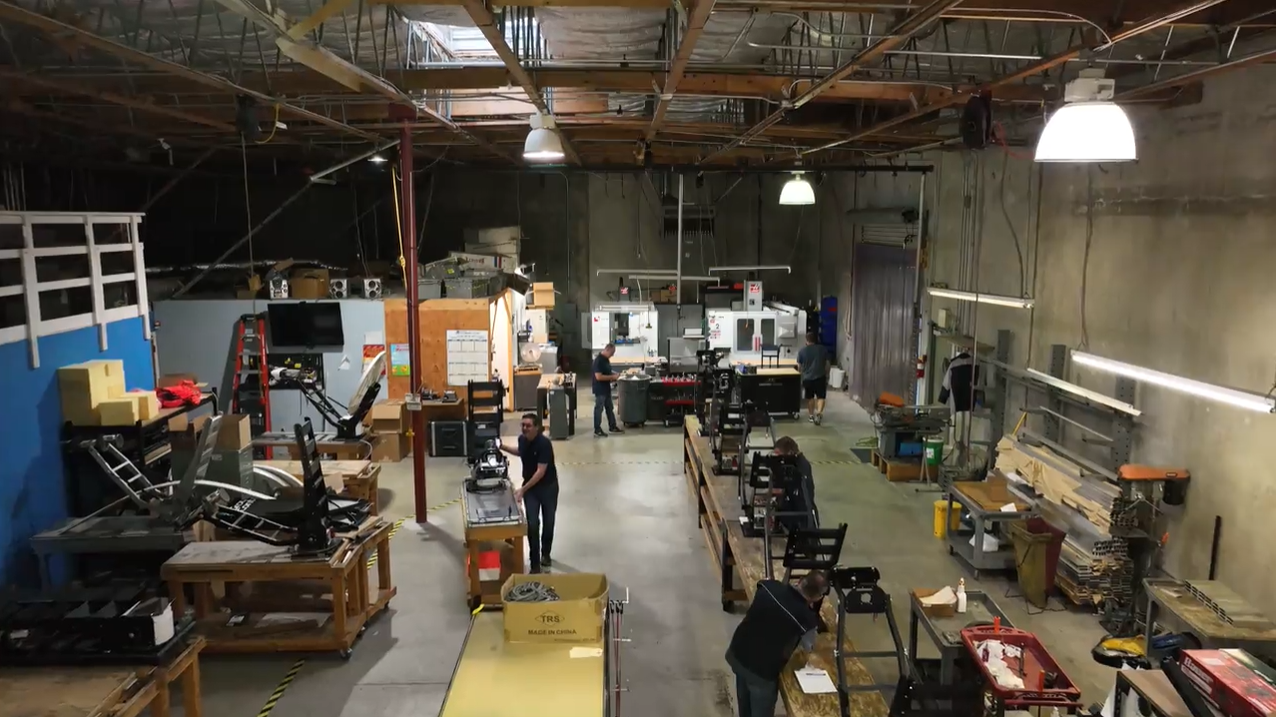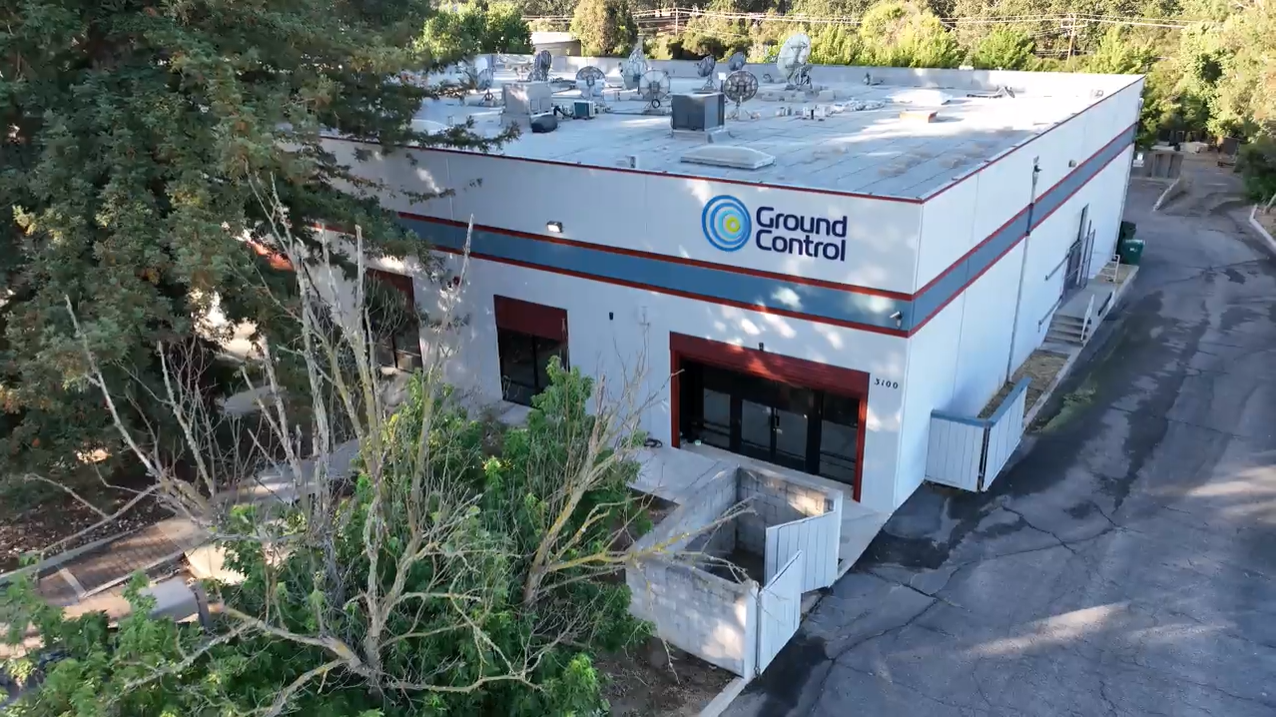 iDirect Customer Satisfaction – 97% Satisfaction and Rising
iDirect invites its customers to participate in a survey that measures overall satisfaction based on several categories that include operations, services, product hardware, software, among other categories. Overall satisfaction levels have hit 97% and we expect higher results in future years.
Key Features
Package
Routers
Installation Course
High-speed Internet connectivity – Up to 20Mbps download, 5Mbps upload speeds.
Low Contention – Speeds are shared with far fewer clients than consumer services.
Global Reach – We have iDirect services on all continents.
Multi-User Friendly – We connect office buildings and teams of individuals with one VSAT connection.v
Phone Service – We offer a low cost phone service over satellite that works like any phone.
24 x 7 Online Portal – Check usage, signal strength, location and many other reports.
Low Latency – One of the lowest in the industry 500-650 milliseconds.
Net-Neutral – No ports are blocked, or speeds modified to any specific locations on the web.
Application Friendly – Many applications that fail over satellite, work over iDirect.
iDirect Satellite Package
– Complete with Installation.
A popular fixed satellite solution uses the Evolution X1 satellite gateway connected to our 1.2 meter satellite dish with a 3 watt BUC (transmitter) on a non-penetrating mount, or ground mounted pole and includes a free Red Phone for emergency voice communications with other Red Phones.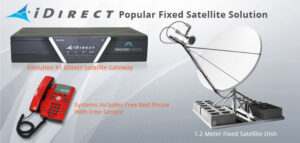 This professional satellite system delivers broadband Internet speeds over our iDirect network. These systems are optimized to allow for 1 to 10 VoIP phones to connect with crystal clear communication from anywhere on the planet. Learn why thousands of organizations upgrade their satellite service with us.
iDirect iQ Series Satellite Router

The iDirect iQ satellite router is available in several form factors… shown are the desktop versions of the iQ Indoor desktop gateway. The iQ series is more cost effective with many of the features of the X3 and X7, and is available for fixed VSAT dish installations. Product sheets for each are linked below.
Star Topology.
Advanced QoS Prioritization.
See information on M2M – SCADA – Unmanned Satellite Dish Operation here.
---
iDirect Evolution X7 Series Satellite Router

iDirect X7 Satellite RouterThe iDirect Evolution X7 Powerful is the next-generation remote supporting DVB-S2/ACM on the outbound and ATDMA and SCPC* on the return, with performance capabilities for the most demanding applications. It features a compact, rack-mount design, embedded 8-port switch, a 2nd DVB-S2 demodulator*, variant power supply configurations and Web iSite support making it an ideal enterprise class solution. Comes in 1RU rackmount. Larger image of Evolution X7 router
Star Topology.
Advanced QoS Prioritization.
Online iDirect Installation Certification Course
$300 + Toolbag if tools not owned
Avoid the cost of installation by taking our online Installation training & certification course. Certified installers can assemble, point, and activate a satellite communication systems with Ground Control. The advantage of being a certified installer is no installation costs, or costly repointing (such as after a storm), or moving of a system to a new location. Please note that certification is offered only to those who are purchasing or have purchased Ground Control satellite equipment or VSAT service.
Ground Control does require the enrollee to own (or have access to) certain specialized satellite pointing tools. Enrollees may also purchase our certified installer tool bag that includes the tools necessary for satellite system installations.
Apply for the Ground Control installation training & certification course here.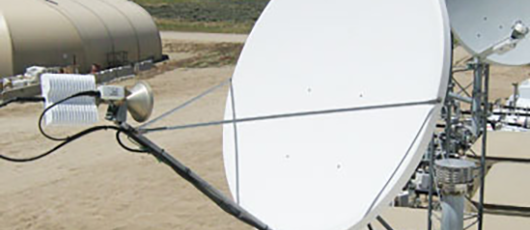 This Ground Control iDirect 1.2 meter satellite dish uses a 6 watt BUC for 20 Megabits per second download speeds by 5 Megabits per second upload speeds in North America.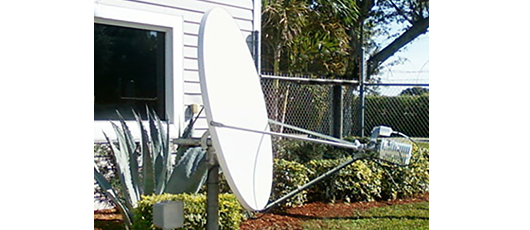 This standard pole mounted 1.2 meter satellite dish includes ditch digging for laying conduit and cabling to a termination box (free standing next to pole). Ground Control has many solutions for your mounting requirements.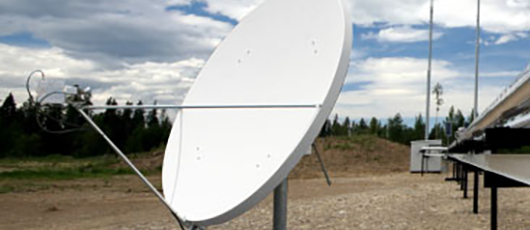 This 1.8 Meter iDirect Satellite dish can be located in very remote locations where satellite signal strength may be weaker.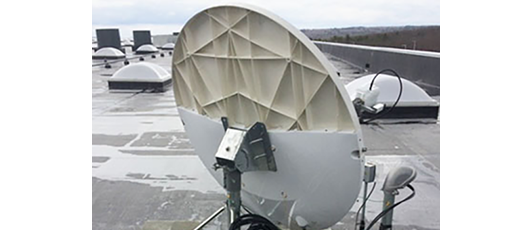 Here a 1.2 meter satellite dish is used in a snow location. Ground Control offers optional electrical powered anti-icing (Deicing) solutions for cold climate environment accumulation.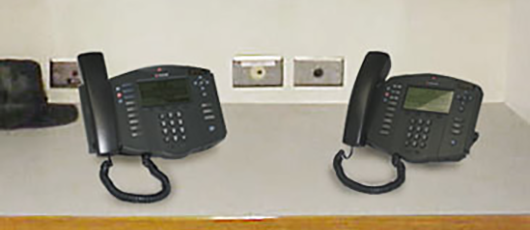 Crystal clear VoIP phone service optimized for satellite acts like phone on a desk, complete with blinking light for voice mail.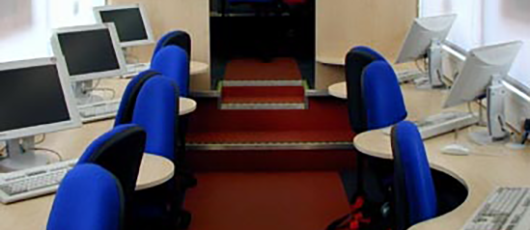 Ground Control can help you locate a specialty vehicle company to design a a mobile command post or mobile classroom for broadband connectivity anywhere.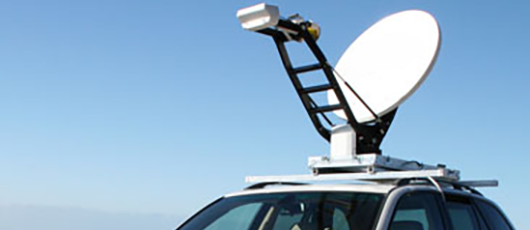 Our flagship Toughsat XP Mobile Satellite system is shown here in the fly-and-drive case based solution for portable high-speed iDirect connectivity anywhere.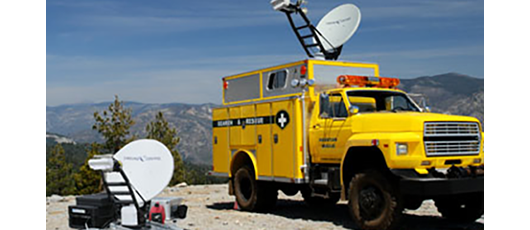 Service Plans for emergency organizations are tailored to allow 10 days of unlimited use per month.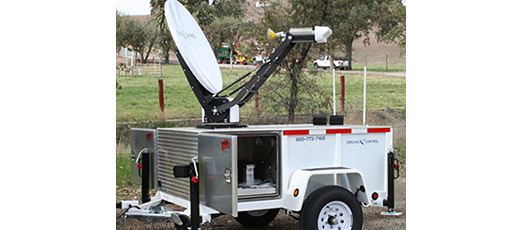 The Toughsat T-100 trailer is a self contained mobile Hotspot with a half mile connection radius to any standard wireless capable laptop or device.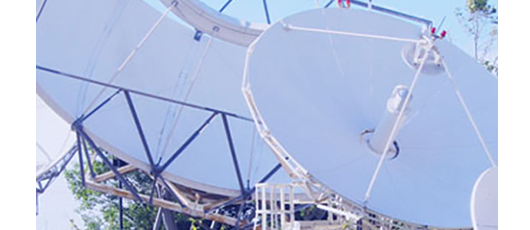 Ground Control's satellite network in Napa California, supports the Evolution satellite router technologies manufactured by iDirect.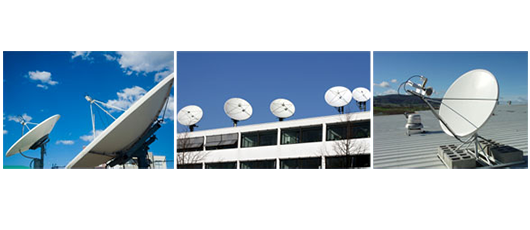 Satellite Dishes – Stationary Systems
Choosing a satellite dish will be dependent on which satellite you are connecting to, your location, and your transmission speed requirements. Dish sizes range from 1.2 meter, 1.8m, 2.4m & 3.8m (square meter) sizes. A satellite dish includes the feed horn, but not the radio (transmitter and receiver). We offer national & international VSAT installation services.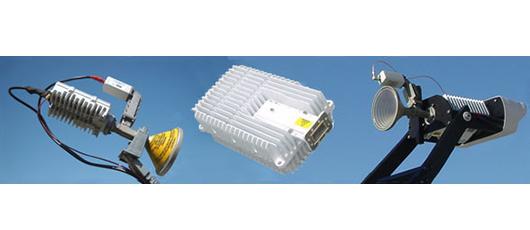 BUC & LNB Radios
The BUC (Block Up Converter) is the transmitter of the satellite dish. The smaller LNB (Low Noise Block) is the receiver. BUC's are rated in transmitting wattage ranging from 4 watt, 6, 8, 16, all the way to 400 watts, which is often used for broadcast quality video streaming. Depending on your use, dish size and installation location will determine the best size BUC for your satellite dish.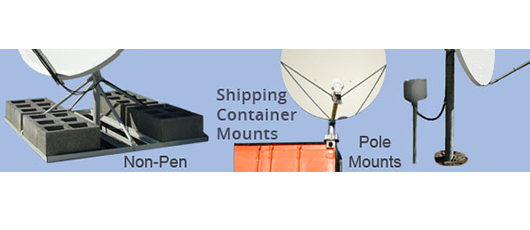 Mounting Solutions
Fixed satellite dishes are mounted in a variety of ways. Pole Mount, Non-penetrating roof mount (no holes are drilled in the roof). Each installation is different and we recommend speaking with us (1-805-783-4600) to find your best solution. Installations are performed on-site by our national and international team of satellite installation experts.
Useful Links
Get in touch
Ground Control is a specialist in Professional Grade iDirect VSAT satellite services. When it comes to Managed Networks, VPN, Mobile iDirect dishes we know our stuff and offer 24-7 support world-wide.
We're here to help recommend the best devices and connectivity for your telematics solution.