Multiple Uses; Compact Design
Over 90% more compact than the previous model and featuring standardized connectors, the Iridium 9523N drives global communications in ways never thought possible. It squeezes every narrowband Iridium service – Voice and Circuit Switched Data, SBD and Push-To-Talk – available into one module.
From single or multi channel communication platforms for maritime, aviation and land mobile markets to highly capable, feature-enhanced handheld smart devices and unattended sensors, the Iridium Core 9523N module delivers cost effective satellite voice and data communications.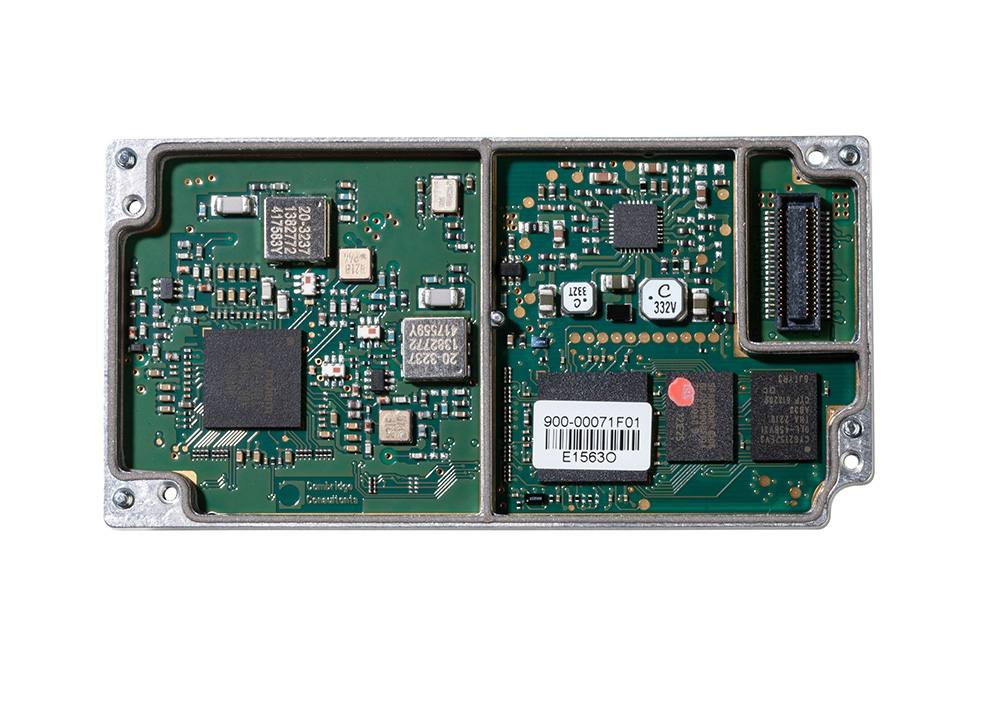 KEY FEATURES
TECH SPECIFICATION
Pole-to-pole global coverage
Ultra compact form factor
Single-board transceiver
Standardized connectors
Voice, Circuit Switched Data and RUDICS
Short Burst Data (SBD) capable
Direct PCB integration
FCC, Industry Canada, and CE approval
Dimensions (LxWxH): 70.44mm x 36.04mm x 14.6mm (reservoir capacitors); 8.9mm (screen can)
Weight: 32g (0.07 lb)
Operating Temperature: -30ºC to + 70ºC | Operating Humidity: ≤ 75% RH
Storage Temperature: -40ºC to + 85ºC | Storage Humidity ≤ 93% RH
Frequency Range: 1616 MHz to 1626.5 MHz
Duplexing Method: TDD (Time Domain Duplex)
Input / Output Impedance: 50 Ω
Multiplexing Method: TDMA / FDMA
VBAT Power Input: Nominal Voltage +3.7 V | Voltage Limits +3.2 V to +6 V | Maximal Current 500 mA
VBAT Typical Current at Nominal +3.7 V: Standby Current 70 mA | Peak Current during Call 300 mA | Average Current during Call 110 mA
VBoost Power Input: Nominal Voltage +27 V | Absolute Maximal Voltage +35 V | Maximal Recommended Voltage +32 V | Minimal Voltage during Call Transmit Burst +10.5 V | Maximal Current 1 A
VBoost Power Consumption: Typical Average Power during Call 2.3 W | Maximal Average Power during Call 3.1 W
Would you like to know more?
If you'd like some advice on whether the Iridium 9523N modem is the best choice for your needs, or a quote for the device and airtime, we're here to help.

Call or email us, or complete the form, and one of our expert team will contact you within one working day.