In-motion, flexible and fast BGAN Terminal
The Hughes 9450E-C10 is a highly competitive mobile terminal, ideal for government, first responders, public safety, mobile healthcare, and remote mobile fleet personnel in industries such as utilities, oil and gas, forestry, cable, and telecommunications. Corporate disaster planners and remote field personnel can collaborate reliably and efficiently with various agencies and headquarters staff using video, voice, and data simultaneously.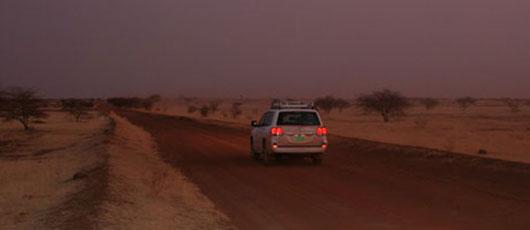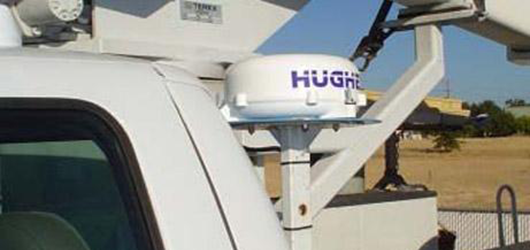 Simple, quick, and flexible options are available for installation on any vehicle. The antenna may be permanently mounted for fleet-style installation or the optional magnetic roof mount can be used for rapid installation and removal.


The Hughes 9450E-C10 terminal is IP-based and offers selectable, dedicated Quality of Service (QoS) levels. It also has four (4) Ethernet ports with Power over Ethernet.
Key Features
Tech Specification
*Airtime
Rental
Voice and data communications on-the-move
Simple two-piece design, antenna, and controller / transceiver connected with 8-meter antenna cable
Connection via Ethernet or Optional Wi-fi and Phone ports
Up to 492Kbps speeds with C10 Antenna. Class-1 BGAN terminal
SMS messaging will work with connected smartphones
Easy to use and operate
Easy to install antenna using bolt mount or optional mag mount
Service using Inmarsat BGAN or BGAN M2M (for low bandwidth applications) provided by Ground Control
Onboard router includes port forwarding, MAC filtering, Firewall tasks
Remote access of system – capable of tracking and fleet management applications
Capabilities: Internet, email, voice, FTP, FoIP (fax), ISDN, SMS text, video streaming
Internet Speeds: 492Kbps (Rx), 492Kbps (Tx) – Class-1 BGAN
Streaming (CIR 1:1): 32, 64, 128, and 256 Kbps (both directions)
Wifi: Optional 802.11 WiFi Hotspot
Environmental: IP 56 (antenna)
Storage (survival) Temperature: -40°C to 80°C
Ice Buildup: Non-operational at 25mm of ice
Max Power Consumption: Operating 65 watts (35 watts on idle)
Weight: 5.5 Kg
Global Voice: 4Kbps, 3.1K audio via RJ11 phone port (on supported terminal variant)
ISDN: 64Kbps
SMS: 160 characters
Cable to Controller Length: 8 meters
Operating Temperature: -13°F to 131°F (-25°C to 55°C)
Humidity: 95% non-condensing at 40°C
Power: 12 or 24VDC vehicle power
Antenna Dimensions: (H) 152mm x (Ø)477mm
Controller (Transceiver) Dimensions: 281mm x 232mm x 46mm
Plan:
100 MB Prepaid SIM
300 MB Prepaid SIM
1200 MB Prepaid SIM
3 GB Prepaid SIM
Pricing (USD):
$525.00
$1,467.00
$5,639.00
$13,980.00
Inclusive Data:
100 MB ($5.25 per MB)
300 MB ($4.89 per MB)
1,200 MB (4.70 per MB)
3 GB
Valid For:
90 days
1 year
1 year
1 year
SKU:
BGANBW100QRT
BGANBW300ANN
BGANBW1200ANN
BGANBWHU
Rent a Hughes 9450 Auto-Tracking BGAN Terminal with everything needed for $20 a day with free rental days depending on the service plan chosen. Just call or email us and we'll do the rest.
Rental 9450 system includes: Hughes 9450 domed antenna with mag-mounts, 9450 rransceiver, 10 meter antenna cable, DC vehicle power cable, AD/DC power supply, Ethernet cable, Quickstart guide, USB flash drive for manuals packaged in a hardened Pelican case.
Inmarsat BGAN Coverage
The Inmarsat constellation consists of 14 satellites in geostationary orbit (GEO), roughly 35,786km above the Earth's surface – operating in the L-band, Ka-band and S-band.
The Inmarsat-6 satellites are dual-band satellites supporting both L-Band and Ka-Band frequencies. These include I-6 F1, launched 22nd December 2021 and I-6 F2 successfully launched on 17th February 2023. The latter is said to have enabled Inmarsat to support four times the amount of network traffic, meaning faster speeds, continued reliability of service and greater coverage.
Since a BGAN terminal uses the L-band for reception and transmission (the L-band has a very long wavelength), it is able penetrate through clouds and other atmospheric condition far better than large satellite dishes.
BGAN and BGAN M2M Coverage Map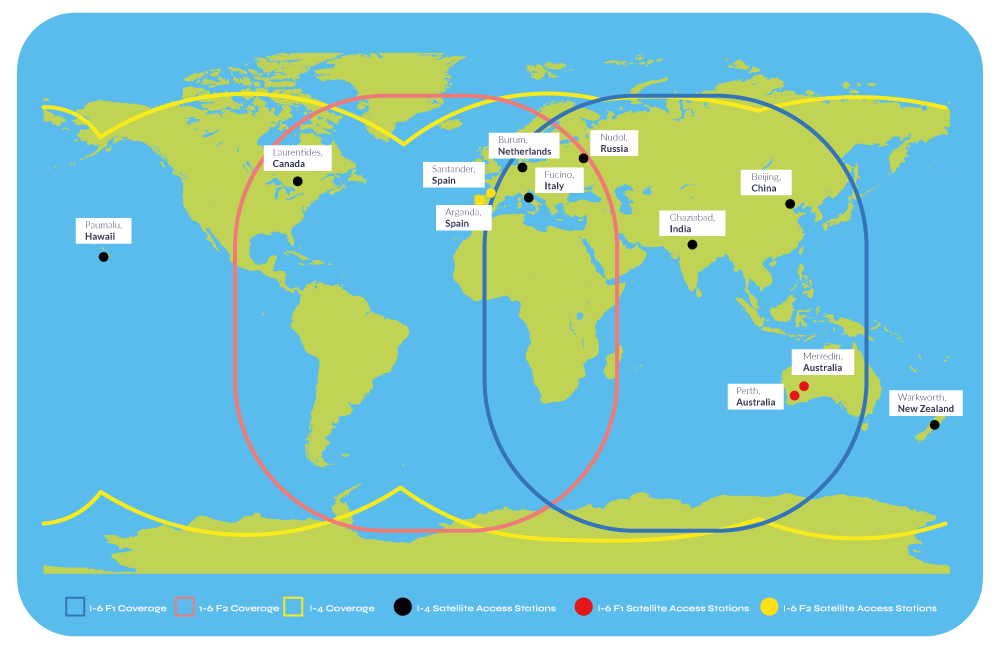 Questions about the Hughes 9450 c10 suite?
Great, click the button below to start a dialogue with one of the team and see how the Hughes 9450 c10 devices fit into your application.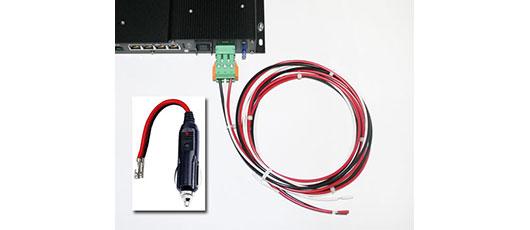 Power Generation
The Hughes 9450 transceiver may connect directly any 12 volt power lead in a vehicle. With the purchase of a DC vehicle plug, the terminal may be powered from any vehicle power port.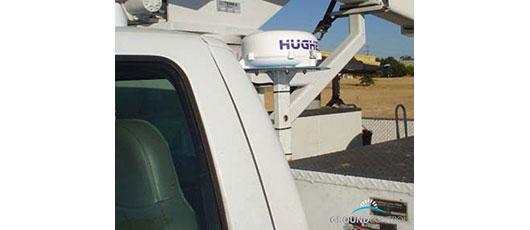 Bolt-Mount Kit
Here the Hughes 9450TW uses the bolt-mount kit mounted to a flat plate mounted on the back of utility truck. The bolt-mount kit is included free with the Mag-Mount option.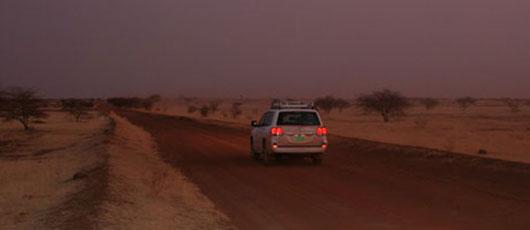 A Moving Office
The 9450TW will allow any standard analog phone to make or receive calls from anyone. A FAX port allows a compatible group 3 fax machine to plug directly to the 9450TW. Every Hughes 9450TW terminal (or more specifically, the SIM card that is installed in it), is issued a unique phone number that can send and receive phone calls or faxes to any phone on the planet. A truly mobile, traveling office.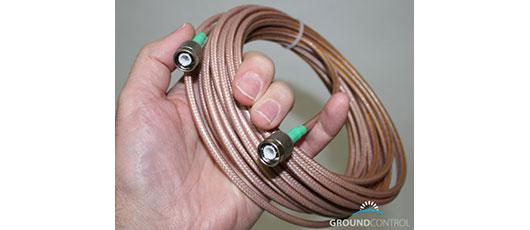 Flexible Antenna Cable
The flexible antenna cable is 8 meters long, and thin enough to fit through many car door jambs without being cut. The cable can also be run through a slightly open window.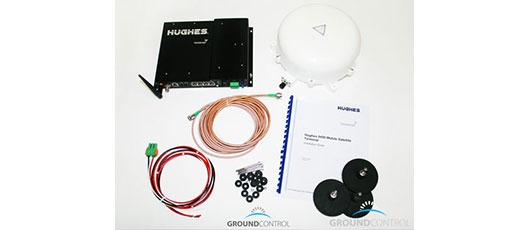 What's Included
Above are the contents of the Hughes 9450TW Mag-Mount in-motion satellite terminal. Note shown is the smaller C11 antenna and not the C10 19.5″ antenna.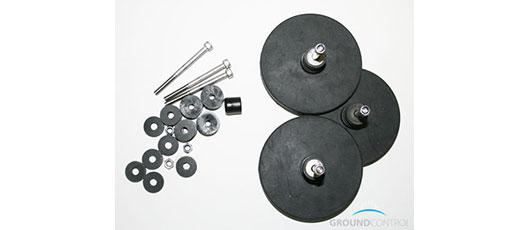 Bolt Kits and Mag Mounts
The Bolt Kit (left side of picture) comes with locking nuts and rubberized washers. The Mag Mounts (right side) include their own hardware and spacers.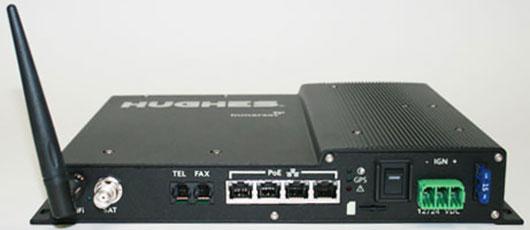 WiFi, Ethernet and Phone / Fax Capabilities with the 9450TW
The Hughes 9450TW is the most flexible and fast option. Offering Internet speeds of up to 492 Kbps via Ethernet or WiFi, the terminal also offers phone/fax service via an RJ11 phone port, and PoE (Power over Ethernet).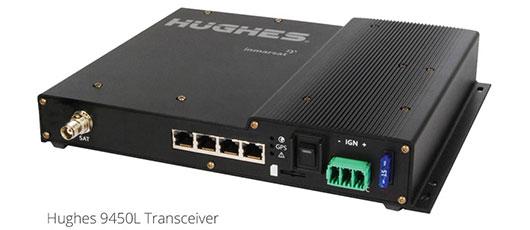 Ethernet Connection only with the 9450L
The least expensive class is the 9450L model. This is because services such as WiFi, Phone & Fax, and ISDN service have been removed as is shown on the transceiver here.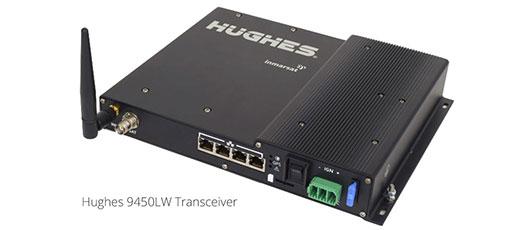 Ethernet + WiFi with the 9450LW
The Hughes 9450LW (Lite+WiFi) removes the phone, fax and ISDN service, but improves the wireless capabilities with 802.11bgn with powerful WPA2 wireless security required by many organizations.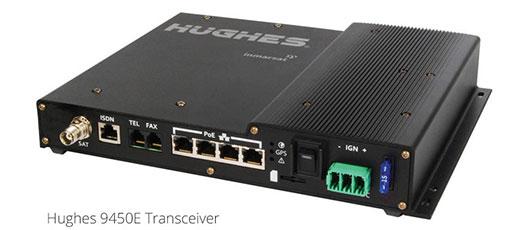 Ethernet and Phone / Fax Capabilities with the 9450E
Biggest difference of the 9450E is that WiFi has been removed eliminating the possibility of the WiFi being hacked into. Internet connection is by Ethernet only. The 9450E also offers phone and fax service via RJ11 phone ports, 64 Kbps ISDN service, and PoE (Power over Ethernet).
Useful Links
Want to know more?
Simple, easy to use two-piece design, the Hughes 9450-C10 Range is ideal for anyone requiring connectivity on the move including first responders, public safety, mobile healthcare, and remote mobile fleet personnel and more.

Get in touch today and find out how the Hughes 9450-C10 Range can help you stay connected.