Machine-to-Machine Connectivity
The small size, low-cost and ease of integration make the Iridium 9602 ideal for Machine-to-Machine (M2M) solutions such as automatic vehicle location, asset monitoring, marine and personal tracking applications.
At the heart of our RockBLOCK 9602 is an Iridium 9602 modem. The RockBLOCK hosts the 9602 and provides it with an antenna, and its power supply requirements. It exposes the modem's serial interface via a breakout connector over serial, or USB (via a USB/serial adaptor).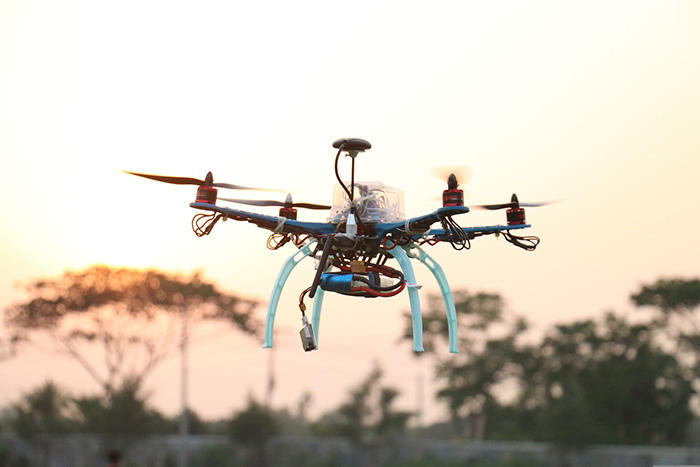 KEY FEATURES
TECHNICAL SPECIFICATION
AIRTIME
Designed to exclusively support Iridium's Short Burst Data Service
GPS module antenna feed for shared antenna applications
Single header connector for power, on/off control, logical level asynchronous Uart Control and network availability
Simple AT command interface
Low, uniform global latency: less than one minute
Very small form factor offers unmatched flexibility
RoHs compliant
XXMC connector for small omni-directional L-Band antennas
Dimensions (LxWxH): 41.0mm x 45.0mm x 13.0mm
Operating Temperature Range: -40C to + 85C | Operating Humidity Range: < 75% RH
Frequency Range: 1616 to 1626.5 Mhz
Input / Output Impedance: 50Ω
Idle Current: 45 mA (average) | 195 mA (peak)
Receive Current: 45 mA (average) | 195 mA (peak)
Weight: 30.0g (0.066 lb)
Storage Temperature Range: -40C to +85C | Storage Humidity Range: < 93% RH
Duplexing Method: TDD (Time Domain Duplex)
Multiplexing Method: TDMA / FDMA
Transmit Current: 190 mA (average) | 1.5 A (peak)
SBD Message Transfer: average current – 190 mA | average power: <= 1.0 W
Ground Control offers Iridium SBD airtime both as a prepaid tariff, and as an annual contract for companies planning a larger deployment of devices. Full pricing plans can be found on our Short Burst Data Pricing page.
If you choose our prepaid, or pay as you go option, line rental is paid in blocks of 1 month, and allows the 9602 to exchange information with the Iridium satellite network. You only pay for months in which you wish to use the 9602. No annual contract is required. Line rental costs $17.00 per month.
Credits are used each time you transmit. 1 credit is used per 50 bytes (or part thereof) of message sent or received. 1 credit is also used if you check your mailbox and there are no messages waiting (A mailbox check). Credits do not expire, even if you are paying no line rental. Credits are shared/pooled between all of the devices on your account
Please note, while our pay-as-you-go tariffs offer great flexibility for development purposes, we know they are not suitable for everyone. If you are planning a large deployment of devices and are willing to commit to airtime contracts of 12 months or more, please get in touch. We have access to various tariffs which may suit you better.
Bundle:
50 Credits
500 Credits
2000 Credits
5000 Credits
Per Credit (USD):
$0.20
$0.14
$0.11
$0.10
Bundle Price (USD):
$10.00
$69.00
$220.00
$482.00
Line Rental (per month):
$17.00
$17.00
$17.00
$17.00
Useful Links
Would you like to know more?
If you'd like expert, impartial advice on the best satellite connectivity device, airtime and service for your IoT project, get in touch. We have 20 years' experience and we're here to help!

Call or email us, or complete the form, and we'll be in touch within one working day.