Popular Personal Tracking Devices
The RockSTAR Two-Way Messenger is a truly global communication device and tracking system. It allows you to send and receive short messages from anywhere on Earth with a clear view of the sky.

The Iridium GO offers 100% global coverage for smartphones to make and receive calls, send and receive instant messages, send and receive email, send files, track a GPS location, and many more features.
View All Tracking Devices
Introducing the RockSTAR
Ground Control's RockSTAR can be used for lots of things. The device provides truly global tracking and communications for it's users.
Partners Test Iridium GO!
Iridium GO! was first announced at the annual Iridium Partner Conference, and global channel partners had the opportunity to test the device by calling, texting, emailing and more. Here's what they had to say.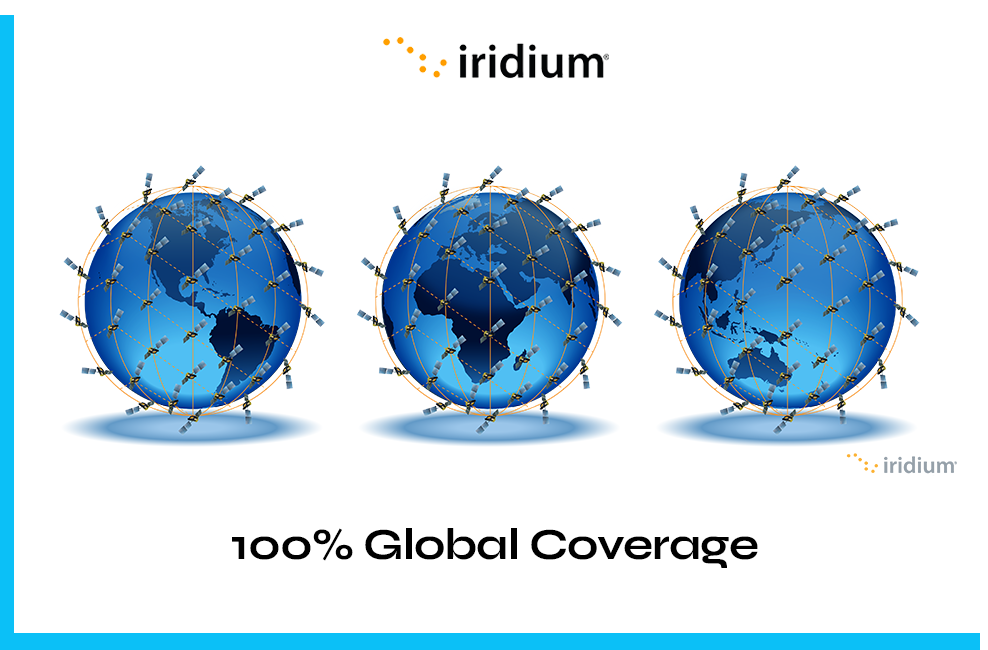 Iridium SBD Coverage Map
The Iridium satellite constellation is in Low Earth Orbit (LEO) which presents several benefits for tracking applications. The main benefit is latency; as these satellites are much closer to Earth than satellites in geostationary orbit, the ping time is typically less than one second.
The Iridium satellite network is also ideal for mobile applications, as antennas are omni-directional, and do not need to be pointed; their data will be accepted by the passing satellite and then 'handed off' to the next satellite, delivering 100% seamless coverage.
Iridium's global, low-latency SBD service provides the ideal solution for tracking and two-way communication with field workers. And, since it is connected to the only truly global mobile satellite communications network, it works anywhere on the planet, with no expensive roaming charges or multiple service agreements. From the North Pole to the South Pole, Iridium SBD delivers everywhere.
Find Out More About Iridium Coverage
Short Burst Data & Iridium GO! Service Plans and Pricing
For more information about our SBD Service Plans, please visit our dedicated Iridium SBD Pricing page. Likewise, head to our Iridium GO! Service Plans page, for full details of our Iridium GO! airtime pricing, including pre-paid services.
SBD Annual Plans
SBD Pay-As-You-Go - Line Rental
SBD Pay-As-You-Go - Running Costs
IRIDIUM GO! DATA MINUTES
Iridium GO! Service Plans
Satellite airtime isn't cheap, and we pride ourselves on delivering great value for our customers. So, rather than having a small number of plans that will either see you rack up expensive overage fees, or pay for data you don't use, we tailor our plans to every customer. These are example plans only; let us know what your data requirements are and we'll make a plan that suits you.
Also, please note that our annual plans are available for any SBD device; our Pay-As-You-Go plans are exclusive to Ground Control manufactured devices.
Example Plan:
Low Usage
Mid Usage
High Usage
Price Per Month (USD):
$15.00
$35.00
$140.00
Inclusive Data:
5,000 bytes
25,000 bytes
250,000 bytes
Overage Rate:
$3.00 per 1,000 bytes
$1.60 per 1,000 bytes
$0.75 per 1,000 bytes
Activation Fee:
$25.00
$30.00
$25.00
SKU:
GC-SBD-5KB-1
GC-SBD-25KB-1
GC-SBD-250KB-1
Our pay-as-you-go plans offer great flexibility for development purposes, and are available for the RockBLOCK 9602 and RockBLOCK 9603 plug-and-play satellite transceivers, the RockSTAR personal tracking device, RockFLEET vehicle tracking device, and the RockAIR aircraft tracking device.
Line rental allows the SBD device to exchange information with the Iridium satellite network. Credits are used each time you transmit.
Device:
RockBLOCK 9602, 9603, Plus
RockSTAR
RockFLEET, RockAIR
Price Per Month (USD):
$17.00
$23.00
$23.00
Hybrid Satellite / Cellular Service:
n/a
n/a
+ $13.00 per month
Line rental allows the SBD device to exchange information with the Iridium satellite network. Credits are used each time you transmit. One credit is used per 50 bytes (or part thereof) of message sent or received. One credit is also used if you check your mailbox and there are no messages waiting (a mailbox check).
Be sure to check out our SBD Pricing page for full details of our Pay-As-You-Go service plans.
Bundle:
50 Credits
100 Credits
1,000 Credits
10,000 Credits
Per Credit (USD):
$0.20
$0.19
$0.12
$0.08
Bundle Price (USD):
$10.00
$19.00
$124.00
$825.00
Iridium GO! data minutes are simply a dial-up connection to the internet. When browsing or using email, your GO! terminal will automatically connect to the Internet by dialling a phone number. Since it is a phone call to the internet, it's billed on a per-minute basis.
Also, since the GO! can only make one call at a time, you can't be on the internet and make a phone call at the same time. For new subscribers, we highly recommend using the unlimited data plan when initially starting GO! service since you can be connected any length of time. Once acclimated to the GO!, downgrade to a lower plan if you find that you are not using the service much.
Plan:
"5" MONTHLY Service
"75" MONTHLY Service
"150" MONTHLY Service
Unlimited Data/SMS MONTHLY Service
Price Per Month (USD):
$49.95
$74.95
$99.95
Please call or email
Included Data Per Month:
5 data minutes
75 data minutes
150 data minutes
Unlimited data minutes
Overage Fee:
$0.99 per minute
$0.75 per minute
$0.45 per minute
n/a
SKU:
GOBW5
GOBW75
GOBW150
GOBWUNL
Benefits of Iridium Short Burst Data Service
We're SBD experts, having designed and manufactured IoT and tracking devices leveraging this service for well over a decade. If your data volumes are low, and you can optimize your transmissions, this is the most cost-effective way to transmit your data.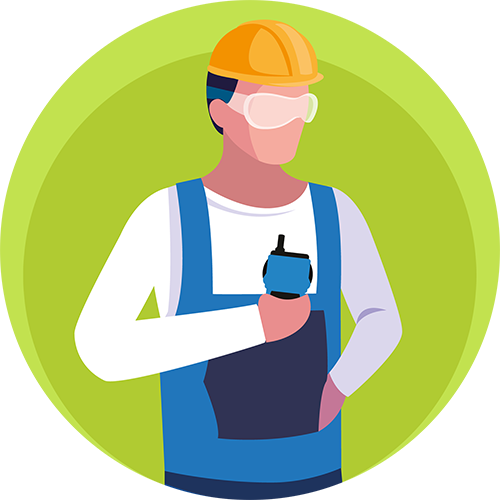 Flexible Connectivity Solutions
Our SBD products are ideal for remote weather stations, ocean drifters and buoys, monitoring of oil pipelines, controlling and reporting on equipment in the middle of nowhere. For basic telemetry and command/control applications where mobile signals don't go – they're ideal.
Truly Global Coverage + Low Latency
Iridium has 66 satellites in orbit around the Earth, allowing coverage anywhere on Earth 24 hours a day, 7 days a week. No other satellite network has truly global coverage. Messages sent via Iridium take just seconds to reach you, via e-mail or directly to your web-service.
Cloudloop Platform and Applications
All our devices are provided with access to our web-based monitoring and management system, Cloudloop. which simplifies your data, device and subscription management. If you have your own management system, and want to integrate data from our products, that's OK.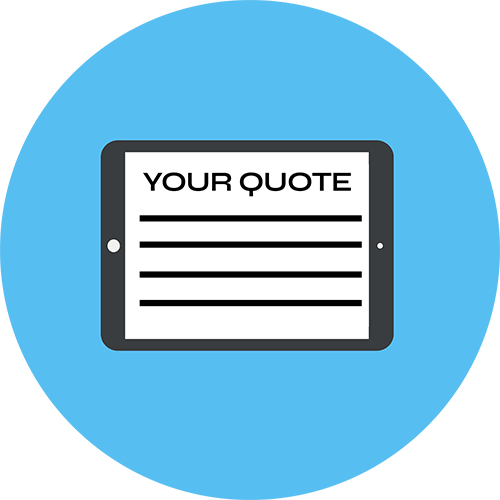 Customized Airtime Service Plans
Satellite airtime is more expensive than cellular - most of the time! - but we make it affordable. We have great prices, and we also tailor all of our airtime plans to our customers' requirements, so you only pay for the data you use, and avoid expensive overage fees.
Useful Links
Photos of Personnel Tracking Devices in action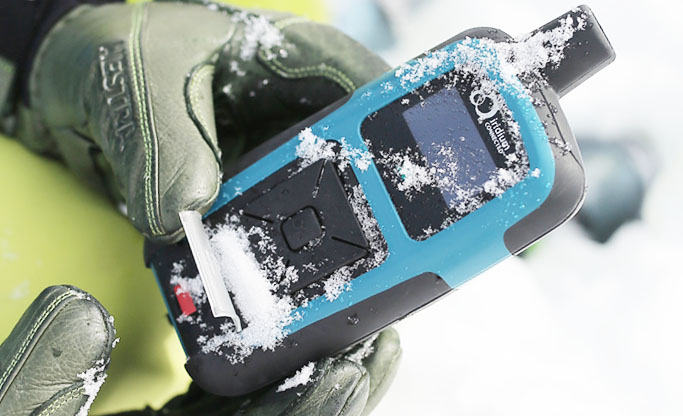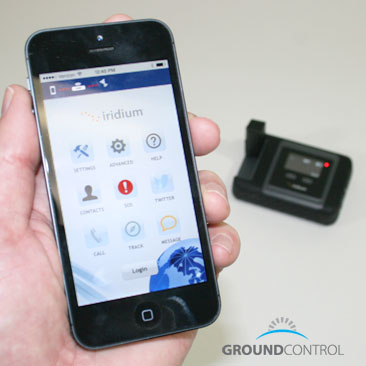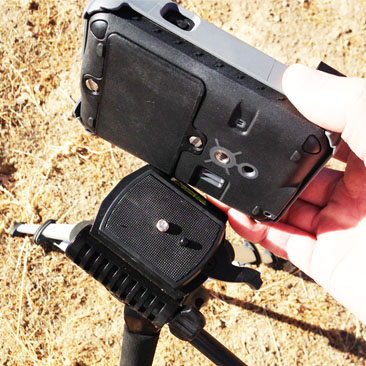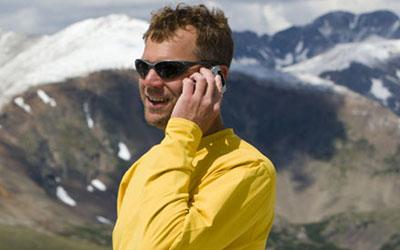 Need help finding the right product?
That's what we're here for. With offices in the US and UK, and over 20 years' experience delivering satellite and cellular connectivity, we can help you make the right choice for your requirements and budget.

Email or call us, or complete the form, and we'll provide objective, expert advice.