Click on 'Get Location' and the portal will show the precise GPS of each of your terminals by superimposing a BGAN icon on the map as well details of that terminal. The left window shows the installed base and the right is for terminal details.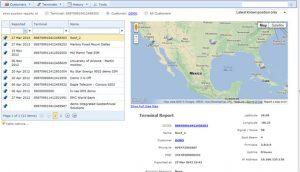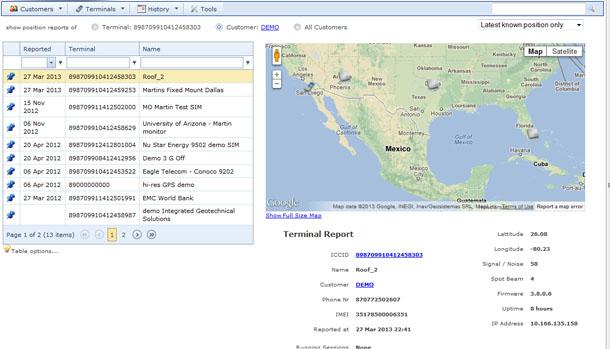 Below, the detail of a BGAN terminal includes GPS latitude and longitude, the signal quality of the BGAN connection (anything under 50 will become unstable), the spot-beam it's connected under, the uptime of the data session, its IP address (dynamic or static), and the current amount of data transferred (upload/download) of the active data session.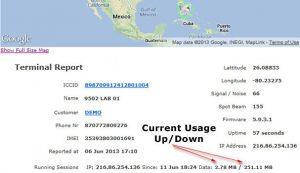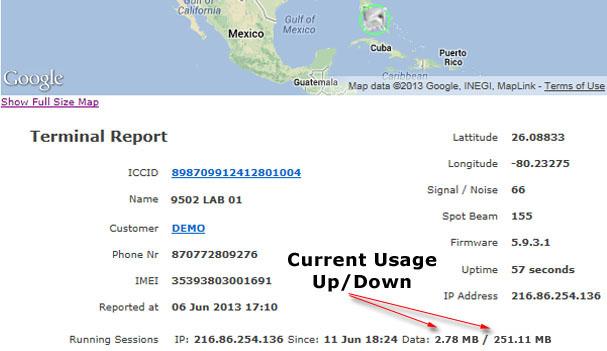 Google Maps is used to show two BGAN 9201 terminals at this Florida location. You may click on any terminal icon to bring up details of that terminal.