SBD Modules for IoT & M2M applications
Our RockBLOCK series offer seamless satellite connectivity in a user-friendly and cost-effective package. Delivering data packets of up to 340 Bytes up, and 270 Bytes down, these versatile devices are popular among educators and developers for applications ranging from weather balloons to animal tracking collars.

The RockBLOCK Plus offers the same capabilities as the 9602, housed in a fully waterproof and rugged enclosure. This robust device is trusted in challenging settings worldwide, from wildfire-prone areas and rainforests to oil rigs, ensuring reliable communication in extreme conditions.
SBD devices for Tracking & Two-Way Comms
RockFLEET is the leading monitoring solution for Queensland fisheries and other maritime and land-based applications. With RockAIR, you get portable tracking, messaging, and cost-effective routing using LTE-M and satellite connectivity.

Our flagship product, RockSTAR, has evolved through numerous upgrades and continues to be a reliable handheld tracking device. Trusted in challenging environments, RockSTAR has saved lives and offers vital support for those operating in inhospitable conditions.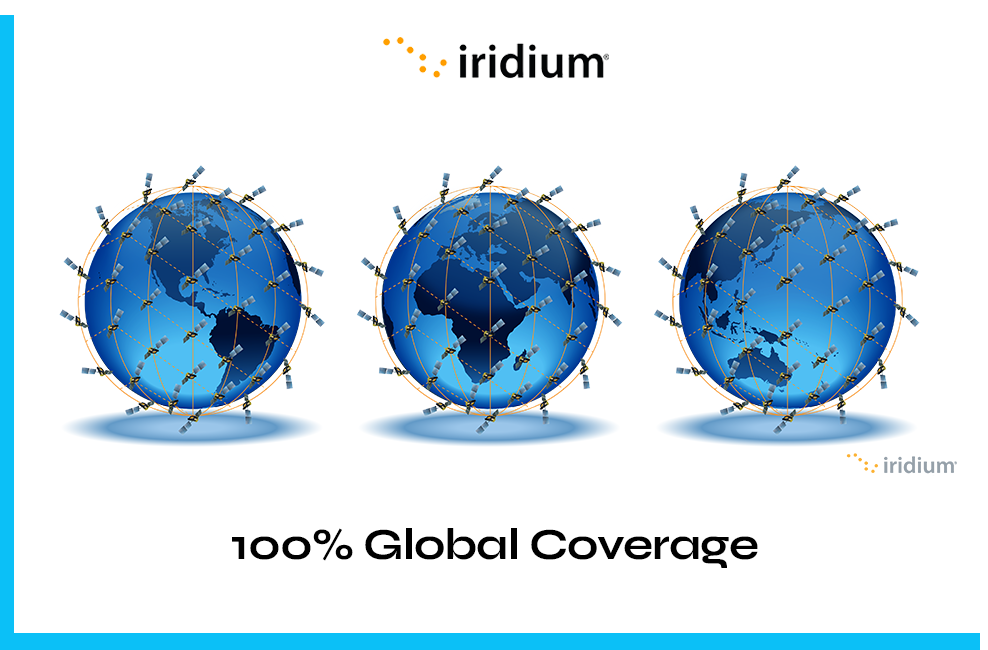 Iridium SBD Coverage Map
Benefit from 100% global coverage – including both poles – with Iridium's unique constellation architecture. Cross-linked satellites deliver reliable two-way communications anywhere in the world for low-latency, weather-resilient connectivity.
Leveraging 75 satellites in Low Earth Orbit (LEO) — 66 operational, plus 9 spares — Iridium's network presents several benefits for IoT applications. With closer proximity to the Earth's surface, experience minimal lag with ping times of less than one second. Enjoy seamless data transmission across the globe with omni-directional antennas.
Find Out More About Iridium Coverage
Short Burst Data Service Plans and Pricing
For more information about our SBD Service Plans, please visit our dedicated Iridium SBD Pricing page.
Benefits of Iridium Short Burst Data Service
We're SBD experts, having designed and manufactured satellite IoT and tracking devices leveraging this service for well over a decade. If your data volumes are low, and you can optimize your transmissions, this is the most cost-effective way to transmit your data.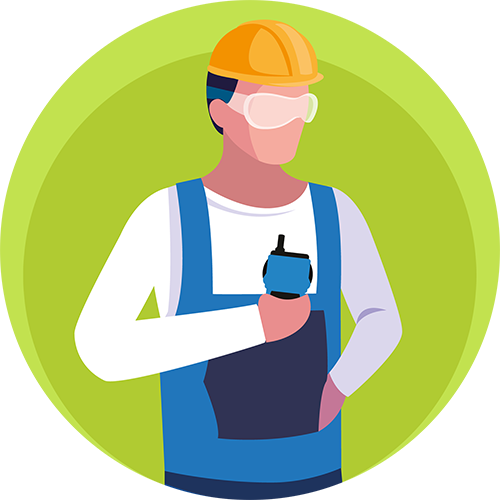 Flexible Connectivity Solutions
Our SBD products are ideal for remote weather stations, ocean drifters and buoys, monitoring of oil pipelines, controlling and reporting on equipment in the middle of nowhere. For basic telemetry and command/control applications where mobile signals don't go – they've got you covered.
Truly Global Coverage + Low Latency
With 75 satellites in orbit, Iridium provides unparalleled global coverage, ensuring 24/7 connectivity anywhere and everywhere. Messages sent via Iridium take just seconds to reach you, via e-mail or directly to your web-service.
Cloudloop Platform and Applications
All our devices are supported with access to our user-friendly web-based monitoring and management system Cloudloop. Cloudloop streamlines data, device, and subscription management, making it effortless. Prefer to integrate product data into an existing management system? No problem - flexibility is our priority.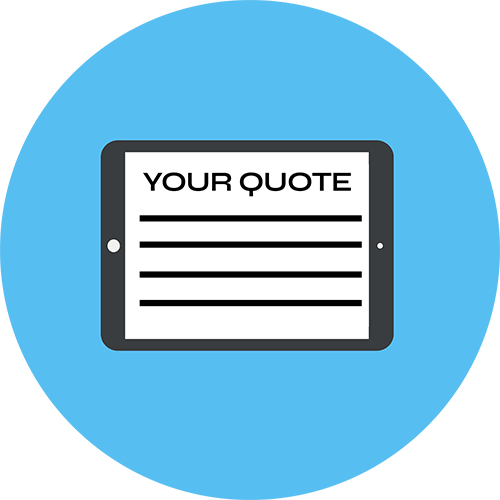 Customized Airtime Service Plans
While satellite airtime tends to be pricier than cellular, we're committed to making it affordable for you. Our competitive prices and customized airtime plans ensure you only pay for the data you need, eliminating costly overage fees. With us, staying connected doesn't have to break the bank.
Comparing Satellite IoT Connectivity
It's tricky to compare airtime services because so much depends on how much data you need to send, but as a rough guide, we've put together the following comparison points. Get in touch if you'd like any help deciding what will work best for you.
FAQs
How do SBD modules work?
SBD devices utilize compact and energy-efficient modems to facilitate data communication via the Iridium satellite network. These modems employ burst transmission, enabling the devices to send data in short, rapid bursts. This technique conserves power and enhances battery life, making SBD devices efficient and reliable for data transfer.
Can SBD modems be integrated with existing IoT infrastructure?
Yes, SBD modems can be integrated with existing IoT infrastructure. They typically support standard interfaces and protocols such as UART, SPI, I2C, or MQTT, making it easier to connect them with IoT devices, sensors, or gateways.
What is the average power consumption of SBD modems?
SBD modems are designed with power efficiency in mind to optimize battery life. The actual power consumption varies depending on factors like the modem model and usage patterns. To obtain accurate information on power consumption, it is recommended to refer to the manufacturer's specifications or technical documentation.
For example, the RockBLOCK 9603 features a supercapacitor that acts as an energy reservoir, buffering the internal circuits from user connections. On average, a successful SBD transmission consumes around 45 to 50 milliamps over a 60-second period. If set to transmit once per hour, the RockBLOCK uses approximately 4896 Amp-seconds per month. For more information, see our RockBLOCK power consumption guide: https://docs.rockblock.rock7.com/docs/power-consumption-guidance
How do SBD devices handle message queuing?
SBD devices have message queuing capabilities that ensure data integrity. Messages can be stored either at the satellite or locally on the device (depending on device capabilities). This prevents message loss and allows queued messages to be transmitted once the network connection is restored. The number of locally stored messages varies by device, and transmissions can be processed sequentially or based on priority settings. Our Rock tracking products (RockFLEET, RockAIR, and RockSTAR) queue messages locally, while RockBLOCK modules queue messages at the satellite until requested.
How much does SBD airtime service cost?
The pricing of SBD airtime service will vary based on factors like data volume and transmission frequency. But as a Tier 1 Iridium Reseller, Ground Control offers competitive rates and customizable pricing plans to meet your specific IoT deployment requirements. Rest assured, we deliver cost-effective solutions for your connectivity needs. See Iridium SBD Plans & Pricing.
Which IoT applications commonly use SBD modules?
As SBD handles small amounts of data – hundreds of Bytes – this service is perfect for things like location data, sensor readings, status updates, command and control instructions, text messages and more. Leveraging truly global coverage with a 99% reliability rate via the Iridium satellite network, SBD is a great solution for any application sending/receiving small data packets anywhere on Earth. This makes it a great fit for many industries. Just some of the more common applications:
• Asset tracking
• Fleet management
• Telemetry
• Pipeline monitoring
• Disaster and emergency response
• Environmental monitoring
• Oceanographic data
• Homeland security
• Regulatory compliance
• Remote worker safety
• Network monitoring
For more detail and more use cases, you can view all of our case studies leveraging SBD airtime here.
Is SBD right for your project?
We are SBD experts; we've been designing and manufacturing devices that work on this network since 2005. Committed to supporting customers and partners achieving IoT deployment success, you can trust us to handle the connectivity aspect while you concentrate on driving your business forward.

Call or email us, or complete the form; whether you'd like a quote or just friendly and impartial advice, we're here to help.