Below is the Explorer 710 web interface screen (URL: 192.168.0.1) showing all data connectivity options. There are four types of HDR services available (HDR Half Asymmetric, HDR Half Symmetric, HDR Full Asymmetric, HDR Full Symmetric). For example, you can choose a fast upload channel and a slower download channel with the asymmetric services if streaming video in one direction so you only pay for the data speeds you need.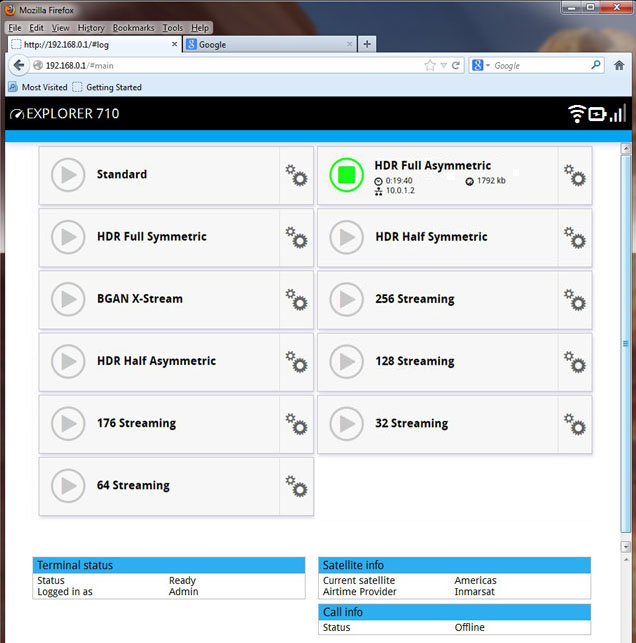 The web interface of all BGAN terminals is used to initiate streaming services as no software is required for connecting to the BGAN terminal web interface besides a browser.
Streaming service are often greyed out since streaming services must be enabled by Ground Control. This is to protect customers using pay-per-megabyte service from accidentally selecting a streaming service. Only 'bundled accounts' shown on this page may use streaming service.