Our asset tracking platform for Rock devices
Gives you historical and real-time visibility of your assets
Track people, vehicles, aircraft and vessels wherever they are
Easy to use with minimal set up required
Available for the RockAIR, RockFLEET, RockSTAR and RockDASH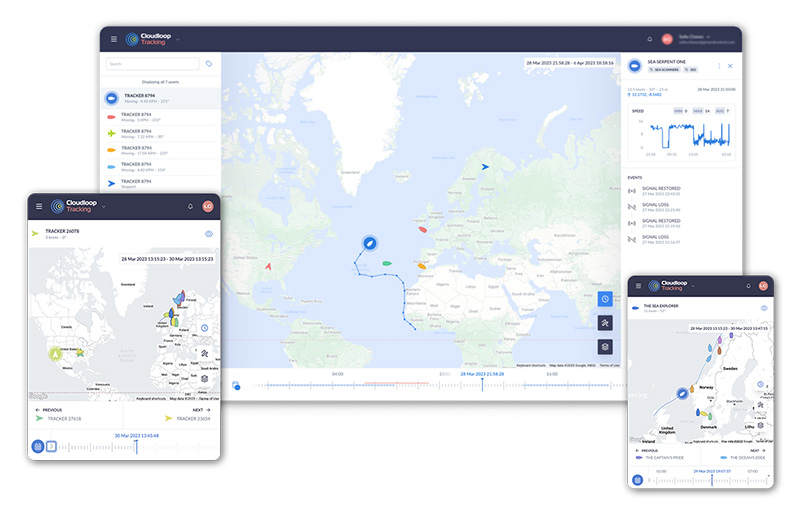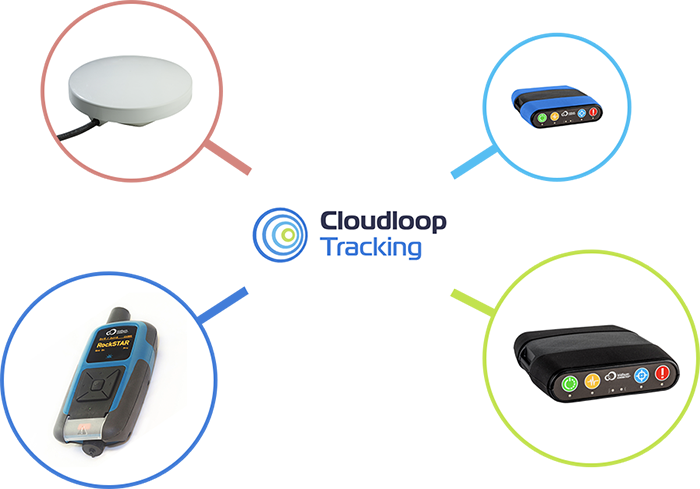 What can you track?
Cloudloop Tracking is available to anyone with a Ground Control-built tracking device. So that's the RockSTAR, used by security forces, adventure races, expeditions and remote field workers; the RockFLEET, used chiefly on yachts and fishing boats; the RockDASH, used for land-based fleet tracking, and the RockAIR, for smaller airplanes and helicopters.
Using the map-based interface, you'll know the exact location, speed and heading of your assets wherever they travel on the globe (if you have the RockAIR, you'll also get altitude monitoring). Plus, if you have several assets, you can organise them into groups for ease of management.
Cloudloop Tracking Features
Historical position reporting
Real-time asset monitoring
Instant notification when alert button used
Map-based interface
Organize assets into groups
Speed monitoring – analyze the speed of your asset over time
Altitude monitoring – only available with the RockAIR
Simple event tracking (signal loss, take-off, landing)
Update transmission settings
Complete Over The Air (OTA) upgrades
Single sign on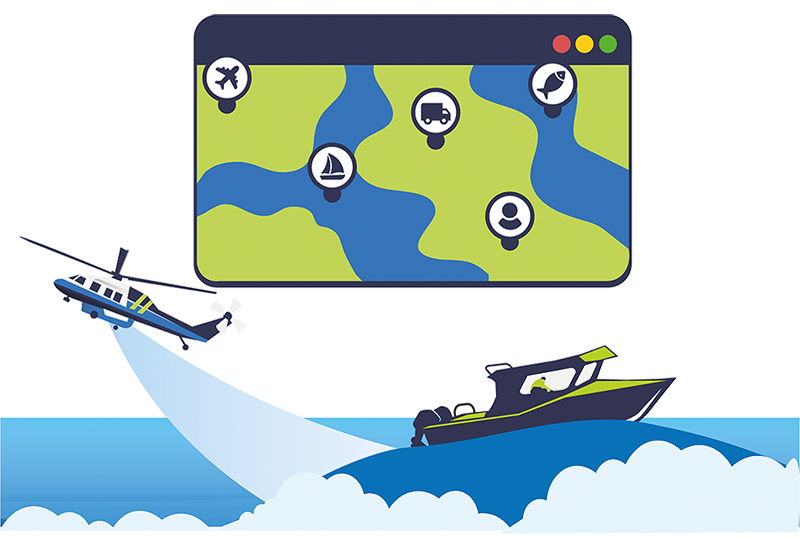 Who is Cloudloop Tracking for?
For individuals and small businesses, Cloudloop Tracking offers an out-of-the-box tracking platform that provides essential information about your assets' whereabouts. Fishing fleets, flying schools, rented machinery or adventure racing – wherever your assets go, on land, sea, or air, Cloudloop Tracking can pinpoint their location on a map.
If you're building a tracking platform and considering integrating the Rock tracking devices into it, Cloudloop Tracking can be used as a reference application. We actively encourage this, as the likelihood is that you'll be building something tailored for an industry or use case that will be of huge interest to our customers!
Tracking Partners
Cloudloop Tracking is designed for general tracking purposes, and as such, doesn't have industry or use case-specific features. However, our software partners have built platforms designed for specific purposes, with advanced features including geo-fencing, programmatic alerts, integrated two-way messaging, overlaid weather reporting and additional telemetry reporting.
So if you're looking for a particular feature set, and Cloudloop Tracking doesn't offer it – let us know and we'll be happy to refer you to one of our trusted partners.
Frequently Asked Questions about Cloudloop Tracking
How much does it cost?
The first release of Cloudloop Tracking is free for Ground Control customers. Over time, as more features are added such as messaging and alerting, we'll introduce a subscription model. At that time you'll be offered the option of a per-device subscription, ideal for individual and small device deployments, or an account subscription, for larger deployments.
Will you be adding features for specific industry applications?
No; Cloudloop Tracking supports simple, generic, location-tracking use cases. Our solution partners build incredibly comprehensive vessel, fleet and aviation tracking solutions, and we'd direct you to them if you're looking for industry or use-case specific features.
Can I access Cloudloop Tracking on my smartphone?
Yes, Cloudloop Tracking has been designed mobile-first, so all of the functionality is available and easy to use on a small screen.
I'm building a tracking platform - can this help me?
Yes, if your intention is to integrate the Rock tracking products into your platform. You can use it as a reference tracking application to support your design and build, or, in the near future, use our APIs to build Cloudloop Tracking into your solution, rather than engineering your own tracking platform.
Would you like to know more?
If you'd like to access Cloudloop Tracking, and you already have a Rock tracking device, just contact any member of the Ground Control team, or your account manager, who will be able to provide you with access to the platform.

If you're a potential partner, please call or email us, or complete the online form; we'd love to talk to you about what you're building and how the Rock products and Cloudloop Tracking might support you.