IoT & M2M Connectivity
Taking our customers terrestrial applications and
making them work anywhere on Earth.
We design and build Satellite IoT devices complete with airtime and lifetime support.
If you need to capture sensor data from remote places – deserts, forests, oceans, mountain
tops – we can help.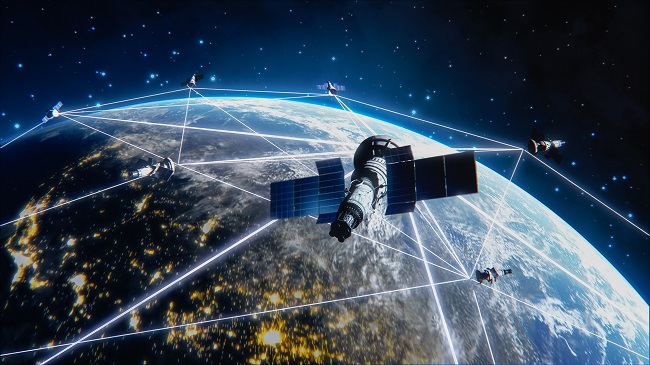 Satellite IoT: Ubiquitous Coverage
Reliable and continuous connectivity is crucial for the success of IoT deployments as big data is at its core. But with LTE coverage gaps throughout America, 75% of businesses face connectivity issues during IoT project trials. Even excluding Alaska, 11% of the nation's road miles lack 4G LTE coverage, and 16% of square miles have no LTE or only subsidized coverage. With satellite IoT, previously unreachable or unmonitored assets, such as pipelines, shipping containers or wildlife can be connected, monitored and managed in real-time, ensuring greater visibility and control.
Ground Control specialize in helping businesses build and extend their network reach. From hardware and airtime to remote device and data management, we have the solutions you need to ensure your project runs smoothly.
Selecting the right Satellite IoT Hardware & Airtime
These questions are aimed at helping you narrow down your options, but if you require additional assistance, please don't hesitate to contact us. We're here to help.
IT'S AS EASY AS 1, 2, 3.
Working with Ground Control
Whether you want to self-serve from beginning to end, or tap into Ground Control's 20-plus years' of experience, we've got you covered.
1. Popular Satellite IoT Hardware
As well as being leading manufacturers, we partner with select, trusted OEMs to ensure we can deliver the right solution for your business needs. If you're not sure whether one of our devices can deliver what you need, talk to one of our support team; all of our feature development is customer-led. In the meantime, here's a brief overview of some of our most popular satellite IoT devices.

Leveraging the Iridium satellite network, the RockBLOCK 9603 is a compact, low cost, low power satellite modem. An ideal choice for remote monitoring applications in harsh environments. Built to withstand extreme weather conditions, the Hughes 9502 series can provide secure data transmission in remote locations. The RockREMOTE offers a dependable and adaptable dual-mode, LTE-Satellite communication solution that utilizes all-IP technology to cater to M2M/IoT applications - fixed or mobile.
ALL IOT & M2M DEVICES
2. Our trusted satellite network partners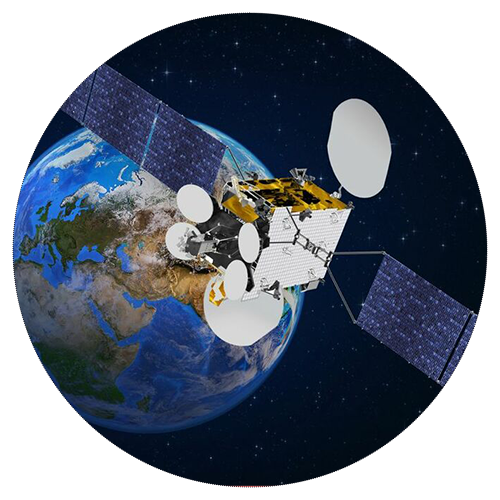 Iridium
Through Iridium we're able to offer both SBD (Short Burst Data) and Certus services, delivering satellite IoT connectivity for devices and applications that require low-bandwidth data transfer.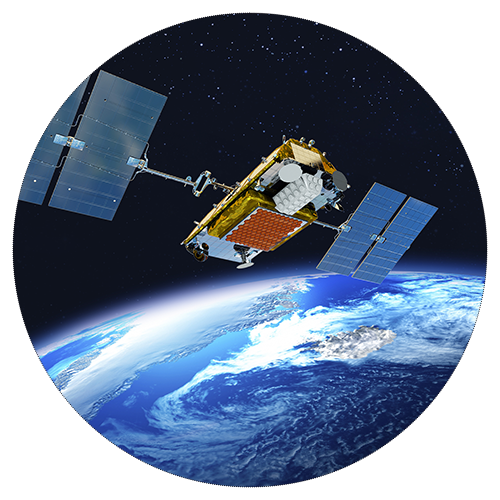 Inmarsat
BGAN M2M provides reliable and secure data transfer, with low latency and high data speeds. Ideal for IoT applications that require real-time monitoring and control, serving customers in the maritime, aviation, and enterprise sectors.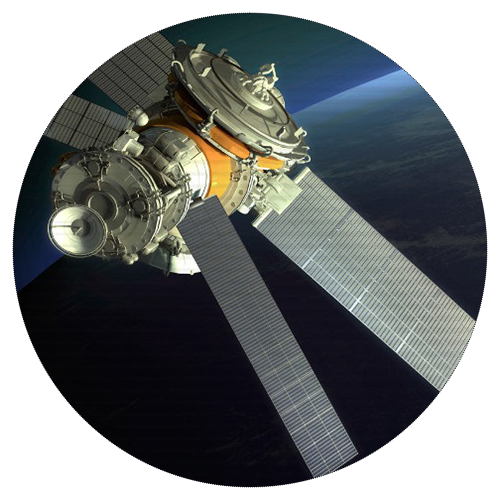 Eutelsat
With its high-speed data transfer capabilities, Eutelsat Ka-band is ideal for IoT applications that require large amounts of data transfer, such as video streaming, and can support multiple IoT devices simultaneously.
3. Manage Devices and Data Remotely
Our comprehensive data and device management platform, Cloudloop, enables you to securely manage all devices across deployments and Iridium and Inmarsat networks, within a single window. With the platform, you can effortlessly activate and manage assets, gain valuable insights to optimise costs and identify issues early. We also offer well documented REST APIs, so you can ensure seamless integration with existing workflows.
LEARN MORE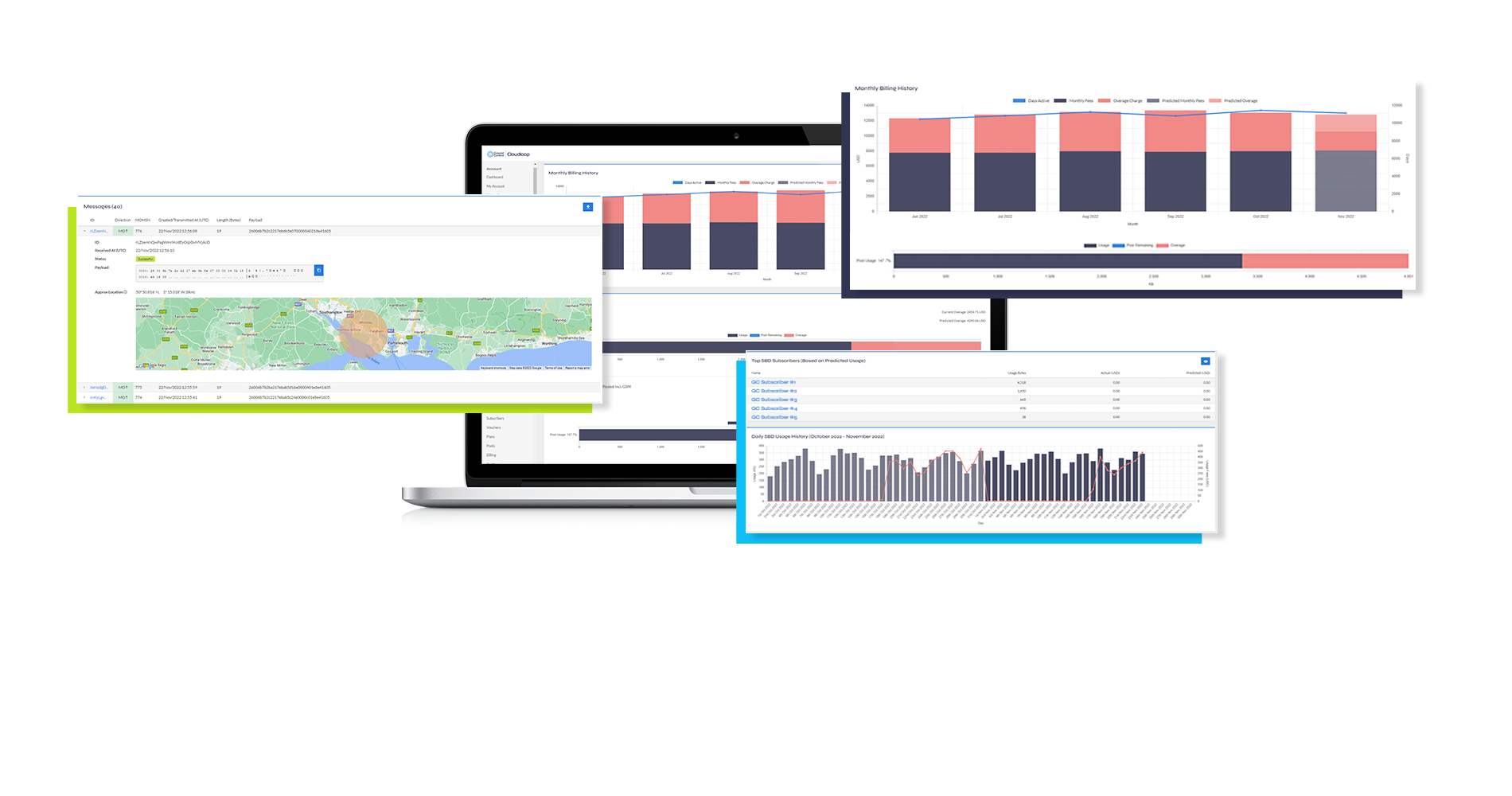 Need help expanding your IoT application?
That's what we're here for. With offices in the UK and US, and over 20 years' experience delivering satellite and cellular connectivity, we can help you make the right choice for your requirements and budget.

Complete the form and one of our team will reply with objective, expert advice.