IoT & M2M Connectivity
Taking our customers terrestrial applications and
making them work anywhere on Earth.
We design and build Satellite IoT devices complete with airtime and lifetime support.
If you need to capture sensor data from remote places – deserts, forests, oceans, mountain
tops – we can help.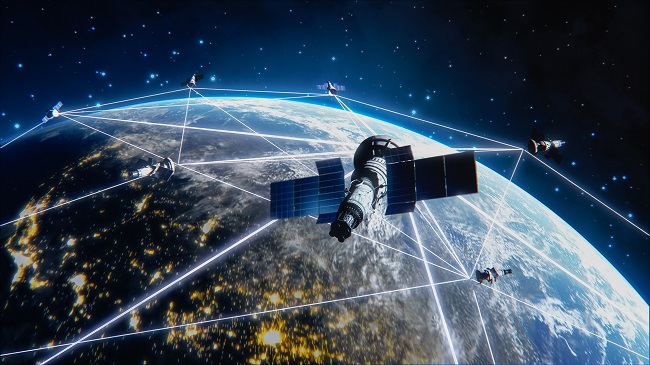 Satellite IoT: Ubiquitous Coverage
Reliable and continuous connectivity is crucial for the success of IoT deployments as big data is at its core. But with LTE coverage gaps throughout America, 75% of businesses face connectivity issues during IoT project trials. Even excluding Alaska, 11% of the nation's road miles lack 4G LTE coverage, and 16% of square miles have no LTE or only subsidized coverage. With satellite IoT, previously unreachable or unmonitored assets, such as pipelines, shipping containers or wildlife can be connected, monitored and managed in real-time, ensuring greater visibility and control.
Ground Control specialize in helping businesses build and extend their network reach. From hardware and airtime to remote device and data management, we have the solutions you need to ensure your project runs smoothly.
Selecting the right Satellite IoT Hardware & Airtime
These questions are aimed at helping you narrow down your options, but if you require additional assistance, please don't hesitate to contact us. We're here to help.
How we Connect Customers with Your Data
IT'S AS EASY AS 1, 2, 3.
Working with Ground Control
Whether you want to self-serve from beginning to end, or tap into Ground Control's 20-plus years' of experience, we've got you covered.
Select Hardware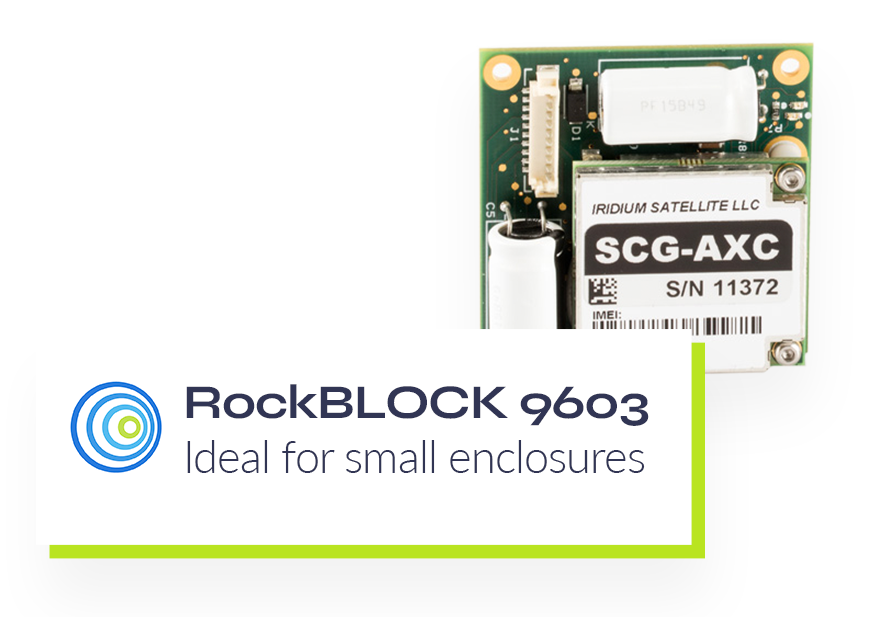 Want to browse products? Head to our IoT product pages. Not sure what you need for your project, or want to talk through your options? We are a passionate team of entrepreneurs and engineers, we've worked on thousands of satellite IoT projects – we're happy to talk about your project.
Choose Airtime

Once you've selected your preferred device, you'll need airtime. We offer a credits-based pay-as-you-go system designed for proof of concept trials, as it keeps costs highly predictable and controlled. We also offer some of the best-priced airtime rates for Inmarsat and Iridium available today.
Popular Satellite IoT Hardware
As well as being leading manufacturers, we partner with select, trusted OEMs to ensure we can deliver the right solution for your business needs. If you're not sure whether one of our devices can deliver what you need, talk to one of our support team; all of our feature development is customer-led. In the meantime, here's a brief overview of some of our most popular satellite IoT devices.

Leveraging the Iridium satellite network, the RockBLOCK 9603 is a compact, low cost, low power satellite modem. An ideal choice for remote monitoring applications in harsh environments. Built to withstand extreme weather conditions, the Hughes 9502 series can provide secure data transmission in remote locations. The RockREMOTE offers a dependable and adaptable dual-mode, LTE-Satellite communication solution that utilizes all-IP technology to cater to M2M/IoT applications - fixed or mobile.
Our trusted satellite network partners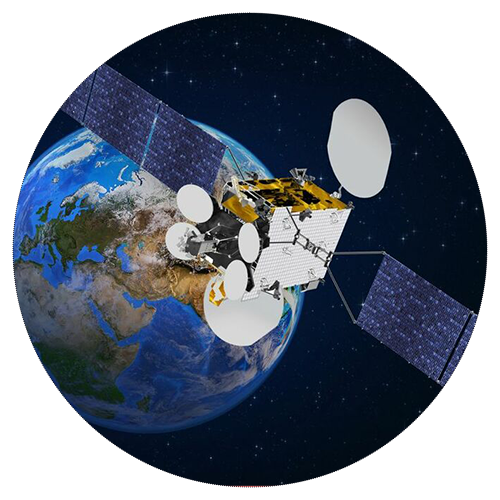 Iridium
Through Iridium we're able to offer both SBD (Short Burst Data) and Certus services, delivering satellite IoT connectivity for devices and applications that require low-bandwidth data transfer.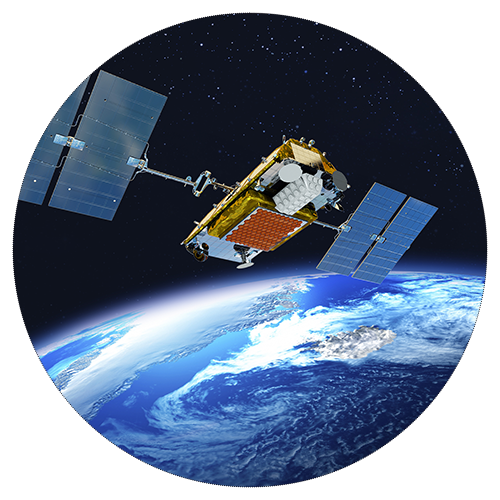 Inmarsat
BGAN M2M provides reliable and secure data transfer, with low latency and high data speeds. Ideal for IoT applications that require real-time monitoring and control, serving customers in the maritime, aviation, and enterprise sectors.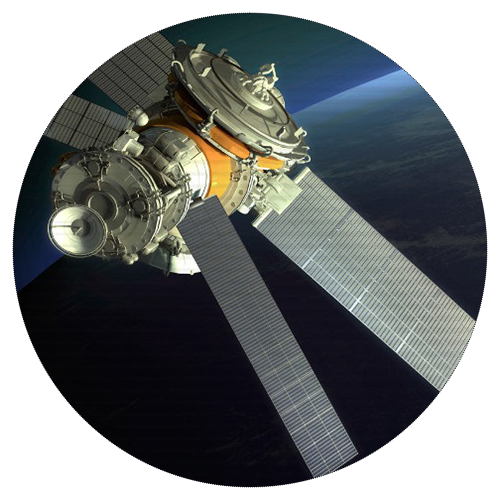 Eutelsat
With its high-speed data transfer capabilities, Eutelsat Ka-band is ideal for IoT applications that require large amounts of data transfer, such as video streaming, and can support multiple IoT devices simultaneously.
Manage Devices and Data Remotely
Our comprehensive data and device management platform, Cloudloop, enables you to securely manage all devices across deployments and Iridium and Inmarsat networks, within a single window. With the platform, you can effortlessly activate and manage assets, gain valuable insights to optimise costs and identify issues early. We also offer well documented REST APIs, so you can ensure seamless integration with existing workflows.
LEARN MORE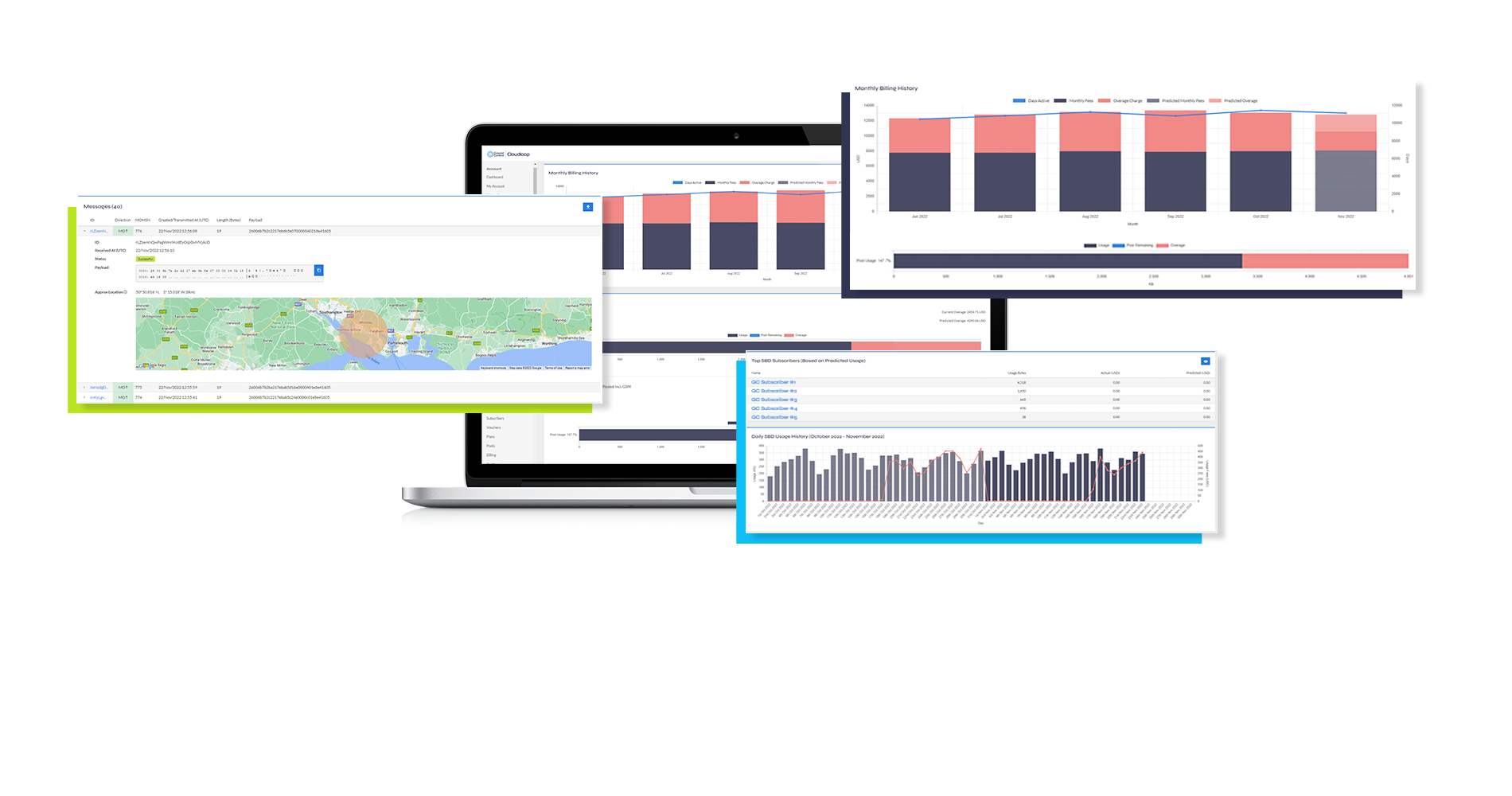 FEATURES AND BENEFITS
What sets Ground Control apart
Stay connected no matter where your devices are located. Ensure you have full visibility of your operations, anywhere and everywhere.
We offer some of the most affordable and flexible airtime service plans in the industry. Enjoy the benefits of satellite connectivity without breaking the bank.
You don't need to be a technical expert to use our products. Our user-friendly solutions make it easy to manage and monitor your IoT devices.
Tried and tested in extreme environments including the Australian desert, Antarctic and Atlantic Ocean, our devices work wherever you do.
Our intuitive platform Cloudloop lets you monitor devices and data usage in real-time. See which devices are working as expected and control those which aren't, remotely.
Our team of seasoned experts is dedicated to helping you every step of the way. Tailored advice through to technical support, we've got your covered.
FAQs
WHAT IS SATELLITE IOT, AND HOW DOES IT WORK?
Satellite IoT enables devices and sensors to communicate with each other via satellites. It enables businesses and individuals to connect and control their IoT devices from remote and hard-to-reach locations where traditional cellular networks are not available or unreliable.
Satellite IoT works by transmitting data from the device to a satellite, which then relays the information back to a ground station. The ground station then sends the data to the end user, who can access it through an application or a web interface.
Satellite IoT can be used in a wide range of applications, from environmental monitoring and precision agriculture to asset tracking and remote sensing. The technology is particularly useful for industries that require constant connectivity, such as maritime, aviation, and energy. It can also be used in emergency situations where communication networks have been disrupted or destroyed.
WHAT TYPES OF DEVICES CAN BE CONNECTED USING SATELLITE IOT?
Satellite IoT can be used to connect a wide variety of devices, including sensors, trackers, monitoring devices, and other IoT devices. These devices can transmit data on various parameters, such as location, temperature, humidity, pressure, and more. Satellite-enabled equipment is required to establish the connection – usually through a satellite modem or transceiver, for example, the RockBLOCK 9602.
Do Ground Control have their own delivery network?
Yes, we have our own delivery network for Iridium and Inmarsat traffic. This gives us complete control over our certified, state-of-the-art data paths, ensuring secure and reliable traffic delivery. With this network, we can provide our customers with real-time traffic monitoring and support.
Can satellite IoT be integrated with existing IoT networks?
Yes, satellite IoT can be integrated with existing systems and infrastructure using standard protocols and APIs, such as MQTT or RESTful APIs. This allows data transmitted by satellite IoT devices to be processed and analysed alongside data from other sources.
Can satellite IoT be used to complement LoRaWAN?
Yes, it is becoming more common to use satellite IoT as a backhaul or alternative to terrestrial network coverage, especially in areas where LoRaWAN gateways are not available or practical. This technology can provide connectivity to remote or inaccessible locations and mobile assets that move between areas with varying network coverage. Ground Control has introduced LoRaWAN data backhaul using satellite connectivity for a customer, which kept costs low while extending their network coverage. For full details, read our post.
Need help expanding your IoT application?
That's what we're here for. With offices in the UK and US, and over 20 years' experience delivering satellite and cellular connectivity, we can help you make the right choice for your requirements and budget.

Complete the form and one of our team will reply with objective, expert advice.