Truly Global Asset Tracking
When assets and workers travel off-grid, pole-to-pole coverage via satellite makes a material difference. Continue to drive efficiencies and increase safety, across all borders, at all times.
"We[…] chose to integrate with Ground Control because of their justified reputation for reliability, and the ease of integration with our software."
Kylan Diprose, Director
Explore Asset Tracking Devices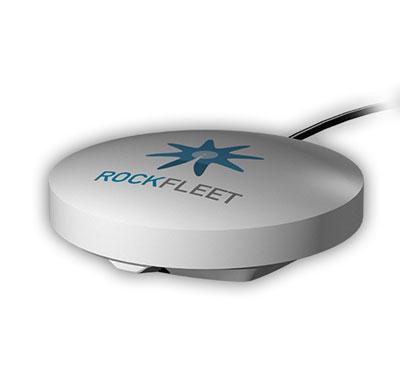 RockFLEET

The global tracking device is specially designed for permanent installation on marine vessels and land vehicles, and is both waterproof and ruggedised for durability. It also features an optional LTE Narrowband unit, enabling it to utilise terrestrial networks whenever available.
Power Consumption (transmit): 500mA max
Dimensions: 4.7″ diameter x 1.96″ height
Ingress Rating: IP68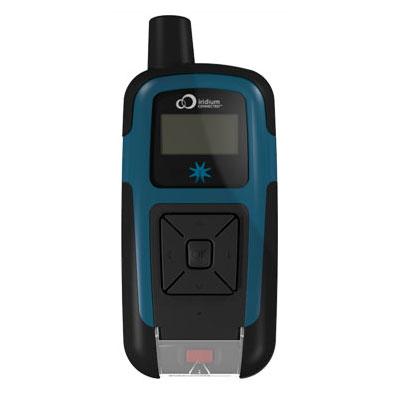 RockSTAR

The RockSTAR is a highly durable and dependable handheld tracker that operates on the Iridium network. It is specially designed for extended use in harsh environments and serves as a worldwide communication and tracking system. With the RockSTAR, you can transmit and receive brief messages from any location on the planet, as long as there is an unobstructed view of the sky.
Battery Life: up to 12 months
Dimensions: 7″ x 3″ x 1.4″
Ingress Rating: IP67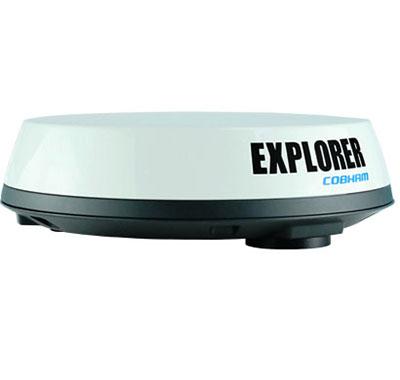 Explorer 323

The Explorer 323 offers reliable and robust connectivity in harsh environments. It is designed to be easily installed on the roof of any vehicle using the optional mag-mount rubberised feet and can be powered from a standard 12v/24v vehicle power port. Users can stay connected and communicate via satellite even in remote areas where traditional networks are unavailable.
Power Consumption (transmit): 35W max
Dimensions: 12.7″ diameter x 3.82″ height
Ingress Rating: IP66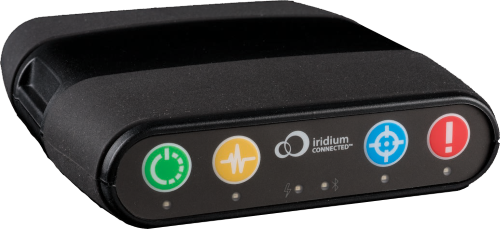 RockAIR

The RockAIR is a global tracking and messaging device that can be installed on the dashboard of light aircraft, rotorcraft, and land-based vehicles. It is designed to provide reliable tracking and communication capabilities even in remote locations. With built-in LTE Narrowband, it can also use terrestrial networks when available.
Power Consumption (transmit): 700mA max
Dimensions: 3.9″ x 4.7″ x 0.98″
Ingress Rating: n/a, intended for in-cockpit use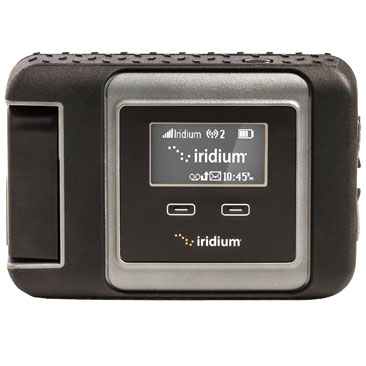 Iridium GO!

The Iridium GO allows users to enjoy uninterrupted global coverage for their smartphones, enabling them to make and receive calls, send and receive instant messages, send and receive emails, share files, and track GPS location, among many other features.
Battery Life: 16 hours standby
Dimensions: 4.5″ x 3.25″ x 1.25″
Ingress Rating: IP65
Building Your Own Tracking Device?
The RockBLOCK range is an excellent choice for those building their own tracking devices such as data buoys, weather balloons, animal tracking collars, or drones. It is based on Iridium 9602 and 9603 transceivers and includes an antenna, power supply requirements, and a breakout connector for easy integration.

With the RockBLOCK, you can easily add plug-and-play satellite communication to your tracking device. The device provides pole-to-pole coverage and allows you to receive data via email or directly to your web service. It's a reliable and convenient solution for those looking to incorporate satellite communication into their tracking devices.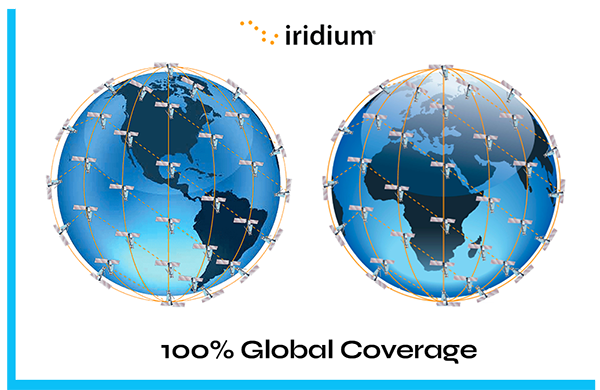 Iridium SBD Coverage Map
Iridium SBD airtime is utilized by the RockSTAR, RockAIR, RockFLEET and Iridium GO! devices.
The Iridium satellite constellation is in Low Earth Orbit (LEO) which presents several benefits for IoT applications. The main benefit is latency; as these satellites are much closer to Earth than satellites in geostationary orbit, the ping time is typically less than one second.
The Iridium satellite network is also ideal for mobile applications, as antennas are omni-directional, and do not need to be pointed; their data will be accepted by the passing satellite and then 'handed off' to the next satellite, delivering 100% seamless coverage.
MORE ON IRIDIUM COVERAGE
Short Burst Data & Iridium GO! Service Plans and Pricing
For more information about our SBD Service Plans, please visit our dedicated Iridium SBD Pricing page. Likewise, head to our Iridium GO! Service Plans page, for full details of our Iridium GO! airtime pricing, including pre-paid services.
BGAN M2M Coverage Map
BGAN M2M airtime is utilized by the Cobham Explorer 323.
The launch of the Inmarsat I-6 F1 in December 2021 is a significant development for the company. It is a dual-band satellite that supports both L-Band and Ka-Band frequencies. The I-6 F1 will be followed by the I-6 F2 in 2023. This launch will allow Inmarsat to easily handle four times the amount of traffic that the network currently supports, which will result in faster speeds and increased reliability of service. Additionally, the new satellites provide greater coverage, making it easier for users to access the network from more locations around the world.
SEE BGAN COVERAGE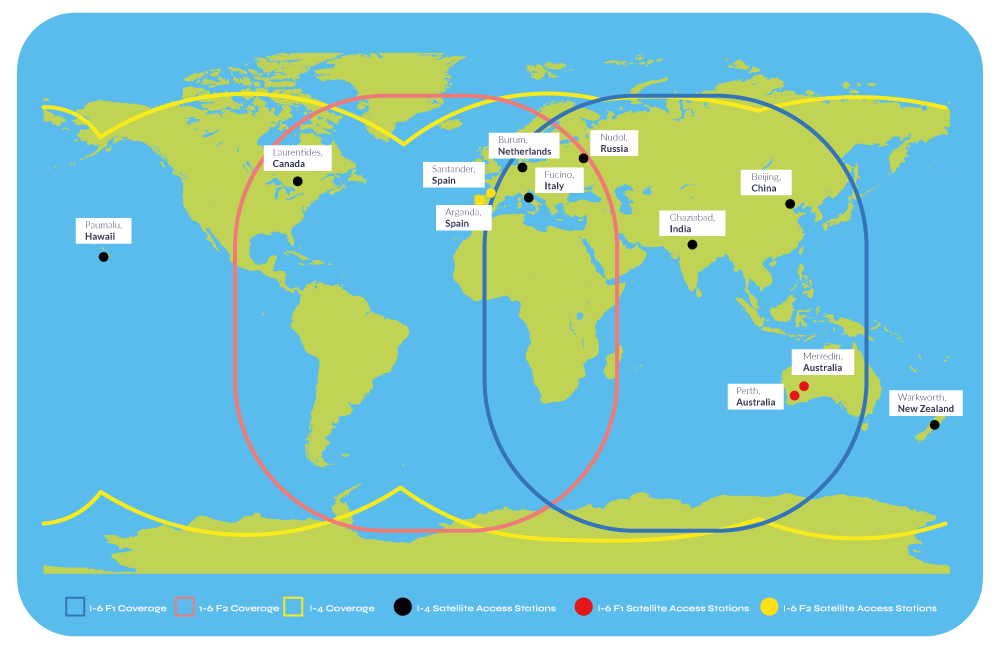 Benefits of Partnering with Ground Control
Asset Tracking can be complex, with technical expertise required across hardware, firmware, installation, connectivity and more. With over 20 years' experience - our team can help make the complex, simple.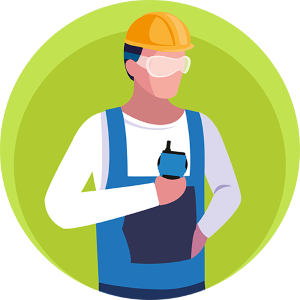 Tried & Tested Tracking Devices
Our manufactured devices are application verified in some of the most remote and hostile locations on the planet. Every element has been designed, developed and refined based on feedback. The result? Devices that are easy to install, operate and maintain. We're also able to accommodate bespoke customisation for both larger orders and as part of future product development.
VIEW ALL TRACKING PRODUCTS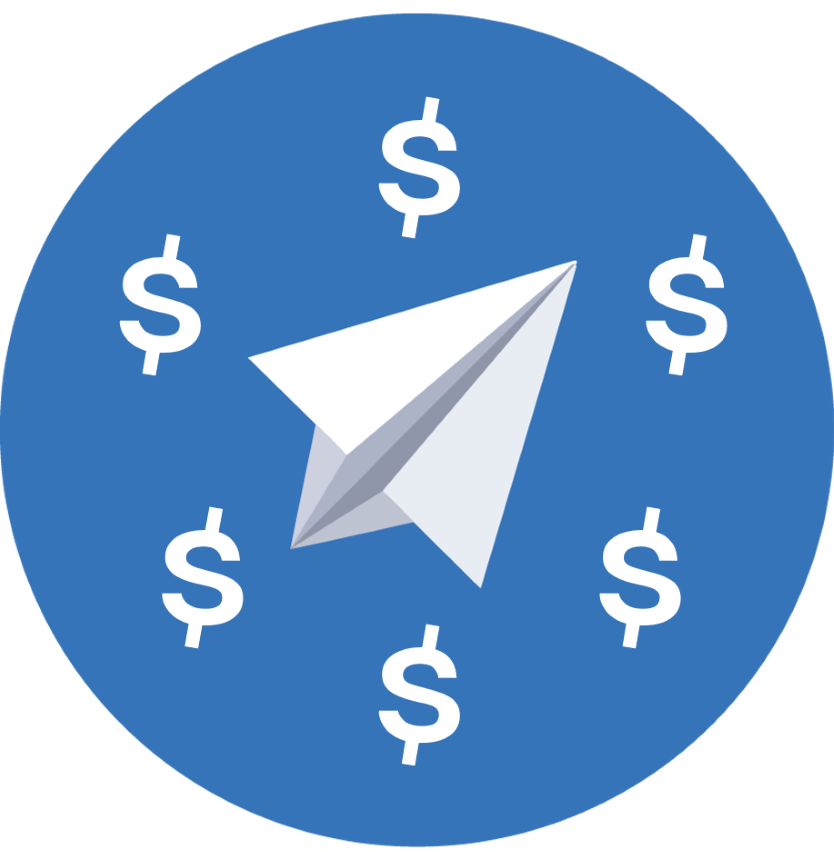 Affordable
Global Connectivity
Satellite airtime is more expensive than cellular - most of the time! But we make it affordable. We have great prices and we're able to tailor all of our airtime plans to our customers' requirements, so you only pay for the data you use. Additionally, most of our devices benefit from built-in LTE Narrowband, which when possible, allows use of the terrestrial mobile phone network.
Airtime Service Plans
Seamless Data Output & Integration
All of our devices come with access to Cloudloop, our web-based subscription and data management system. Our integrated tracking software includes configurable status alerts, report frequency and geo-fencing capabilities. Have your own tracking platform? Data integration from our products is quick and easy with excellent API documentation and technical support.
Explore Cloudloop
Need help finding the right product?
Our expertise is at your service. With more than 20 years of experience providing satellite and cellular connectivity solutions and offices in both the US and UK, we are well-equipped to help you find the right solution to fit your needs and budget. Whether you choose to contact us by email, phone, or by filling out our form, we are committed to providing you with expert and unbiased advice.
Looking for a connectivity partner?
Ground Control collaborates with several tracking companies that offer comprehensive tracking solutions to their clients. Our partnerships enable aviators, fleet managers, drivers, security forces, military personnel, and ultra-runners to be tracked globally for safety and efficiency purposes. If you have a tracking solution and want to integrate it with satellite connectivity, please contact us. We would be delighted to discuss how we can assist you.